3D printing is a process of making solid real-world objects from a three-dimensional design. The process of 3D printing is described as additive manufacturing (AM). This is because it involves creating and assembling an object by adding one layer after another until the object being printed is achieved. These layers are thinly sliced to achieve precision.
Subtractive manufacturing (SM) on the other hand, is the sister technology of 3D printing and is the opposite. SM involves creating an object from a bulk of raw material typically metal, wood, or plastic by cutting out parts until desired shape is achieved. This method uses a lot of materials and renders much of the dismembered chunks useless. 3D printing however makes it possible to achieve a lot with less material.
Getting started with 3D printing- is it hard or easy?
3D printing is actually an easy process, both in theory and in practice. 3D printers themselves are at their very core a simple technology.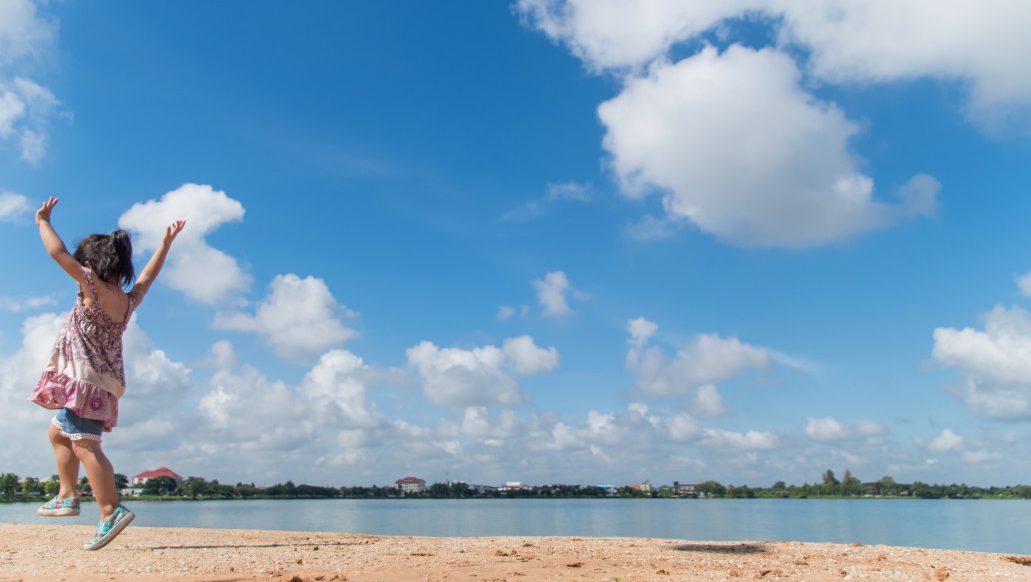 Less sophisticated than even conventional ink and toner printers, all though the end result of a 3D printer is much more astonishing.
The difficulties of 3D printing lie in the level of variability possible and one's ability to troubleshoot the potential problems, which we'll discuss below, that may occur while operating a printer. As with all other undertakings, becoming a master of the craft is only a matter of time.
The 3D printing learning curve is surprisingly quite shallow. It usually takes about a month, or 120 printing hours to get well acclimated with the settings and troubleshooting. This will depend on how well your printer functions out of the box and how many opportunities the printer throws at you to troubleshoot an issue. This is not considering custom 3D model design with a 3D modeling software, which will take a typical user another 360 hours of hands on learning and practice.
There is no getting started if you are not familiar with the working principles of a 3D printer. So let's talk about how this wonder equipment works.
What you need to start printing
There are essentially two pieces of equipment required to get started with 3D printing. One is PC running Windows or macOS. The other is a 3D printer with some filament. You do not necessarily need computer to 3D print, since you can print objects directly from a flash drive, which often comes with the printer.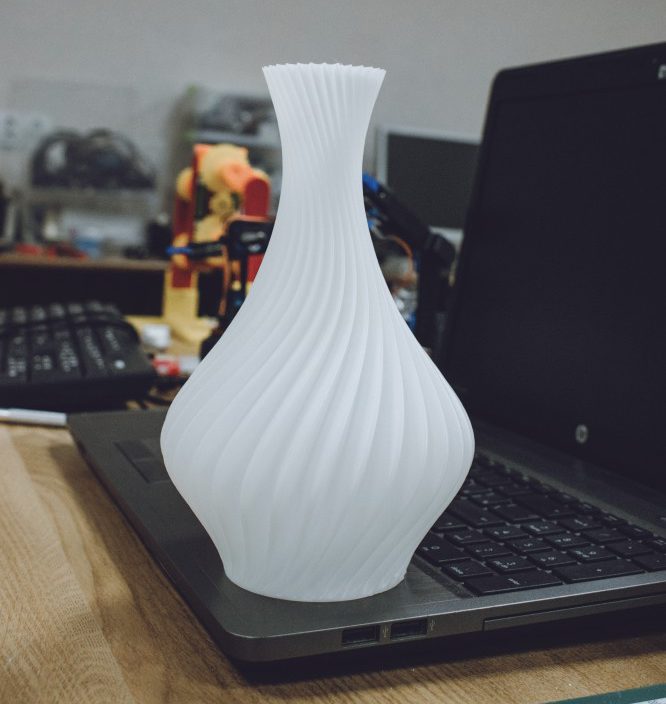 A computer is however required to manage and configure the files to you own specification. The specification for the PC does not need to be high end. Though running a 3D modeling software may requiring a more powerful computer.
How does 3D printing work?
3D printing can be a fun and gratifying activity when you know exactly what to do and what to expect. Before you can create the object you have in mind, you will need a 3D model. This model can be created by you or you can get it from your friend or download it online.
If you are creating this model yourself, you can make use of a 3D modeling software like Blender and others if you know how to use one. Also, you can use a 3D scanner or a haptic device. Once you have a 3D model, the next step is slicing it to generate G-codes, the machine language which the 3D printer understand and is able to execute to print the object.
Objects are printed through an extrusion mechanism. Tubes of 3D printing material, typically plastic, is fed through the machine into a heating chamber (called the hotend) where the plastic is then melted and deposited bit by bit to create the object.
Is 3D printing worth it
Although they have not lived up to hype surrounding them, 3D printers are extremely powerful machines, provided the user knows what to do with it. 3D printing is the go-to avenue when it comes to rapid prototyping, as well as those small projects that does not involve mass producing a ton of parts. That is the case for a seasoned engineer, a hobbyist dabbing into the world of manufacturing, or the general home user who just want to print useful and cool things.
3D printing can provide the following benefits:
Opportunity to generate income
Save money from items normally bought at the store
Easily repair items which would otherwise be difficult or impossible
Will pay for itself overtime when used mainly for practical reasons
Some aspects where 3D printing may not be worth it:
Production in an industrial manufacturing environment
Producing objects with materials other than plastic
Even for those who don't intend on printing stuff regularly, a 3D printer will retain its value in gold so to speak. 3D printers are the types of items that a person can get by just fine without. But once you get one, you start to see the true power of owning one and getting by without is no longer appealing.
The 3D modeling side of 3D printing
Almost anybody can design a 3D model. Maybe what came to your mind is that you can't draw or make sketches. That's fine, because you may not need that actually. Models are created on computers using computer aided design (CAD), or a 3D modeling software.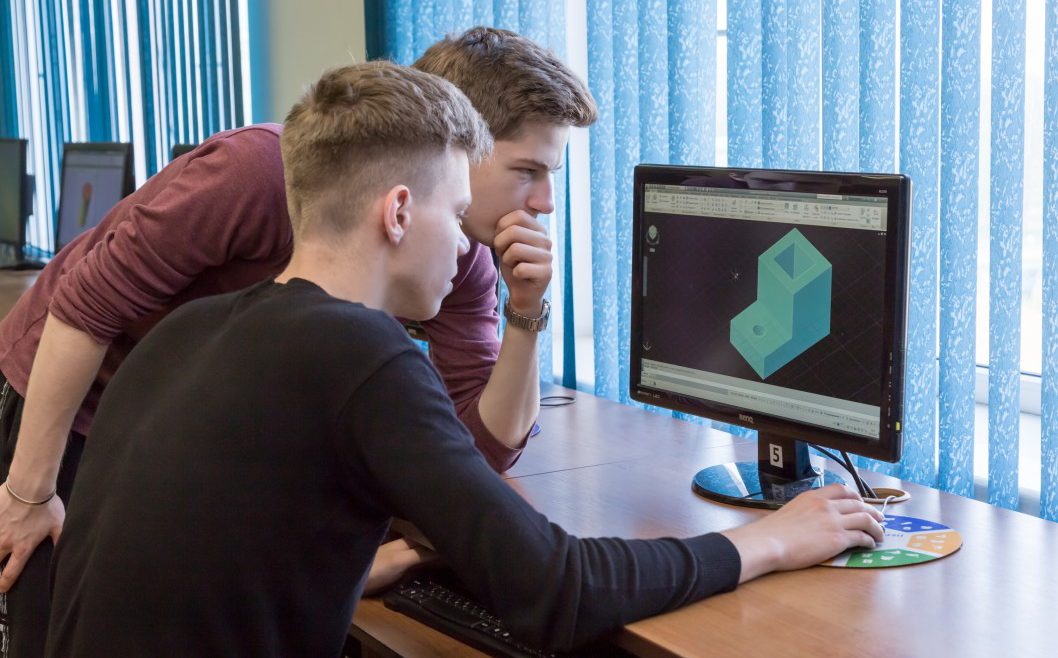 So, basically what you need is know-how and you can learn how to use these software to create your desired objects. There are many online tutorials that will teach the ins and outs of computer aided design and 3D modeling.
In a nut shell, we are saying you need some design skill, and this can be acquired in a few weeks if you are willing.
You can also download designs from online catalogs if you find them pleasant enough. Some of the online repositories for free 3D models are:
So, it is not a must to become a designer if you don't want to. There are a lot of free designs of objects online that you can download and print.
3D Modeling Software
To model 3D objects a 3D modeling software is used. Some 3D modeling software suites are free but may have limited capabilities. Some full featured 3D modeling software that are available for free are:
Blender 3D
AutoDesk TinkerCAD
Google SketchUp
3D Crafter
There are paid versions too that costs a few bucks for home use. These plans can be billed annually or monthly depending on the publisher.
For business uses, license for such software can cost a steep amount. One very important factor in choosing modeling software is its compatibility with the 3D printing process. That is how easily it interacts with the printer of choice. Some models produce objects that require modifications after printing. Another important factor of course is how easy it is to work with. Especially if you are a beginner and have just started creating models.
3D models can be stored in different file formats such as the STL (stereolithography file format), CAD format, as well as a few other formats. STL being the most common in 3d printing.
3D models can also be generated by various scanning equipment and software that are designed to generated models from other means. However, before you can go ahead to print, these models must be checked for errors that can occur in different forms like holes, manifold errors, intersection errors or even errors on faces of the object model which will of course be evident in the object printed.
These errors are commonly found on STL files generated from 3D scanning because of the way in which it works. A process called repair can be used to fix these errors. It is also important to know if the design will require additional supports to be mounted so that the printing will go as smoothly as possible.
Slicing
Slicing is a process that involves cutting up the model into many layers just as the name suggests and this is achieved using slicing software. Most 3D printers comes Cura, a slicing software very common in the industry.
Some other popular slicing software are:
Simplify3D
Slic3r
3DPrinterOS
KISSlicer
Repetier
Astroprint
Once the model has been sliced, the printer can accept it and your object can start printing. Some 3D printers have a slicer built in so you can input your 3D model directly. So the printer slices it and prints it layer by layer.
For some type of 3D printers, FDM printers (fused deposition modeling), slicing means converting models into a G-code. This G-code as stated above, is the instruction that FDM printers understand, which is basically the path it must take step by step in order to print the object in question.
Printing
Printing involves the process of feeding the printer with the sliced format of the models and then initializing the printing process. As mentioned earlier, some printers accept the 3D model formats directly because they have an in-built slicer that can slice the model into layers and then carry out the instructions automatically.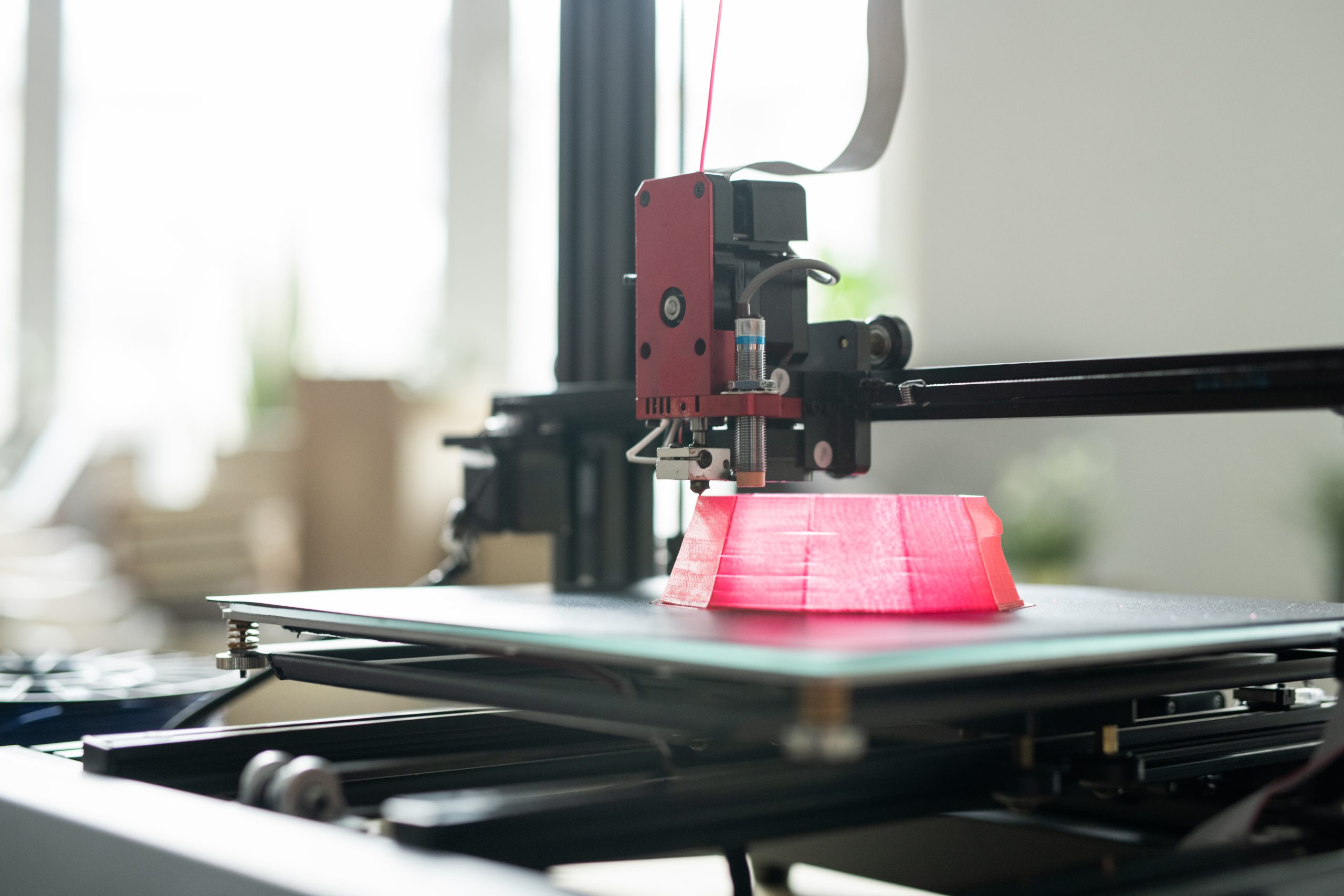 If using a printer that requires a sliced model, then the file can be loaded via an SD slot on the printer, transferred from a computer directly to the printer using a USB cable, while some printers even have the ability to connect wirelessly over a WIFI network to initiate a print commend.
A setting you might want to adjust when printing is the printer resolution. Which dictates the thickness of the resolution (a layer within the print) usually represented in DPI (dots per inch) or micrometers. Typically, this is set to about 250DPI (100 micrometers). Some machines are capable of even finer precisions but as you may already guess, they are more expensive. Most times, the preset resolutions of the printers are adequate for a lot of applications.
Is 3D printing hazardous
Most 3D printer on the market today are generally considered safe. There are however some necessary precautions required for a safe 3D printing environment.
Avoid touching the hotend of the printer, the heated bed and the hot material being extruded.
Position printers in well-ventilated areas to avoid excessive air contamination.
Ensure that printer has thermal runaway feature available and enabled to prevent any possibility fires.
Post Printing Process
Sometimes, for greater accuracy, objects can be printed in a slightly larger size using the standard resolution and then reduced by removing materials in a subtractive process such as grinding and sanding.
There is an effect called the strain stepping effect that can occur in additive manufacturing. It causes a curve or tilting on the surfaces of objects. This has to be smoothened out. For some materials like the popular ABS, surfaces can be smoothed using vapor of chemicals like acetone or other solvents that are similar to it.
Painting is also a process that takes place after printing. Some printers can use more than one printing materials and can print in different color combinations and thus negating the need for painting objects produced using these types of printer.
Another important process after printing is dismantling support for objects that required supports. Supports are used to hold up protruding parts like an outwards extended arm of a human figure which may bend and collapse before it has time to solidify.
3D printing materials
There are a lot of materials available now for 3D printing. Materials are made available in different forms such as filament, resin, granules, pellets and even in powdery form. The most popular form of 3D printing material comes in the form of filaments.

Filaments are essentially roles of material, also known as a spool of material, formed in a long tube with a specified diameter of 1.75mm and 2.85 to 3.0mm. Spools of filaments are sold by weight which will equal a certain length of material. The most common spool sizes are 3 kg, 5 kg, and 10 kg. Materials are now specially developed intentionally for some applications. Let's take a look at some of the common and general material types that we have.
Plastics
Plastics are arguably the most common 3D printing materials. Some examples of plastic materials include nylon, ABS, PLA and some other thermoplastics. These materials are generally white in color. They can also be combined with different forms of materials such as aluminum and other metals to give some composite materials that will have desirable traits. Another example of a compound material is laywood, a composite that contains wood and is available in filament form. It is a newly developed material that has many promising applications.
ABS is a very common type of plastic that is very strong. It is available in filament form and in different colors. PLA is another material that you will come across often. It is a bio degradable thermoplastic which means objects produced using this material can be used to handle food safely and has less impact on the environment. It is available in resin form as well as filament. PLA also comes in different colors. It is however not as strong and flexible as ABS plastics.
Metals
A lot of metals are used in 3D printing, usually in industrial and professional setups with printers costing upwards of $80,000. Common 3D printed metals are aluminum, cobalt, silver, gold and stainless steel. They too are available in different forms. Stainless steel for instance is available in powder form and its natural color is silver. It can however be mixed with some other substances to change the color to a desired one. Many of these metals have found application in jewelry industries.
Ceramics
Ceramics are very new to 3D printing and is rising in popularity. However it still requires that the ceramics go through traditional processes of finishing such as kilning and glazing after they have been 3D printed.
Paper
Paper is a material that is easily recyclable and has less impact on the environment. It is commonly used in a 3D printing process known as SDL (Surface deposits layer). It is also worthy to note that it does not require any post printing processes.
Food
The list will not be complete without a mention of food as a material for 3D printing. Extruders for 3D printing have gained a lot of traction in recent years. Chocolate has been the most common. Candies and candy bars have been made using 3D printing technology. Sugar, Meat and pasta are also examples of foods that have served as a material for 3D printing.
Operating the Slicer and printer
Setting up and calibrating a printer is not a difficult task. Usually, printers come with their own manuals for assembly and calibration. All you have to do is follow the step by step instruction. Some of these manuals have illustrations that will guide you on the steps to a successful mount.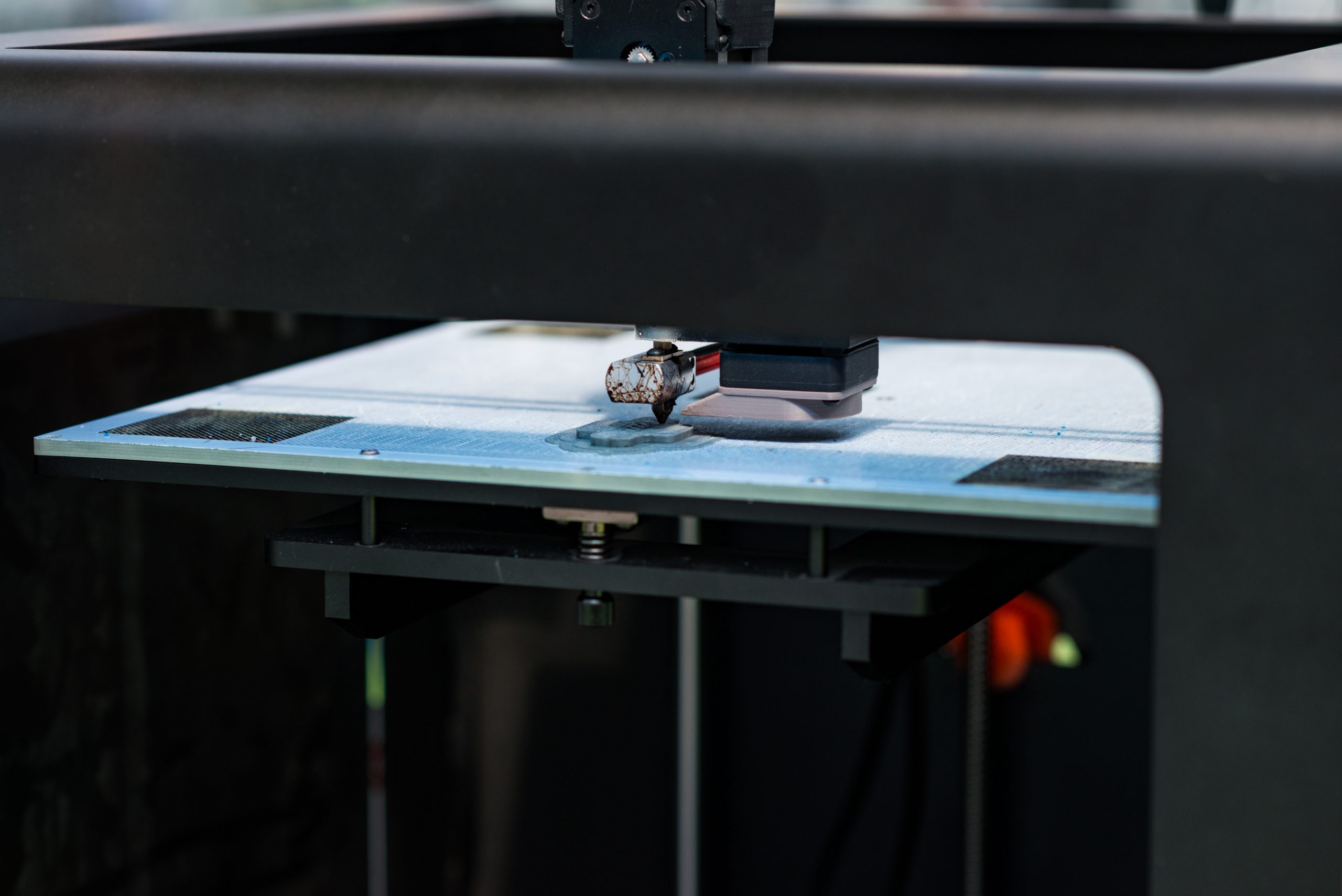 Some 3D printers can come with overhangs. These are used to support objects while printing since printing is done layer by layer. However sometimes you have to add support structures depending on what you want to print. You will know what structures to add after analyzing the design in the slicer so as to ensure a successful print.
Affordability of 3D printing
3D printing is a fairly inexpensive process. Used around the house, printing useful items can even yield incredible value. The printers themselves surprisingly do not consume much electricity. Some printers are more efficient than others in terms of power consumption. Most printers will typically cost just a few cents per kWh.
The other cost associated with 3D printing is the cost of materials. It is also important to consider the types of materials you will require to complete your prints. Quality 3d printer materials will cost about $15-$20 per roll of filament, while some cheaper variation will cost around $5 per roll of filament. So again, the cost is not much.
When buying a 3D printer, consider the following factors:
Price: This is of course subject to your budget. You can get a printer for under $200 and can as well go as costly as $100,000 or more. You can check the other factors to help you in your decision.
Size: The size of the printer is also an important factor to consider. You don't want to overspend on a printer with specification that far exceed its intended use. You also don't want to buy something too small which will not provide a wide enough window to build the things you want. It's a good idea to consider the intended use of the printer ahead of time. The size of the printer greatly effects the size of objects you can print with it. So, you should really give it some thought.
Material compatibility: After you have decided the type of materials you will be using often, you need to know if the printer you intend to buy is compatible with the material. Some printers perform better with different materials. Incompatible materials can cause damage to the printer or produce bad results overall.
Technology: Be aware that different printers employ different types of technologies. One is the FDM (Fused deposition modeling) also known as Fuse Filament Fabrication (FFF), and another is SLA (Stereolithography). These are the two common types of printers, without boring you with how they work or the differences. Both operate in a totally different manner. It is however worthy to note that the print qualities using these technologies are not the same. SLA printers are known to have better print qualities and are also relatively costlier than FDM printers. The drawback is that a lot of post printing operations are required unlike FDM printers that do not require such level of commitment.
Style of Printer: 3D printer comes in a variety of shapes and design style. The work you plan on completing with the printer should play an important role in the style of printer you decided get. For instance: There are core XY printers which are known for their efficient design to facilitate motion. There are Delta style printer which are ideal for producing tall cylindrical objects.
Popularity and support:
Another thing you want to consider is how popular the printer is and their support services. Times when things go wrong and it seems you have set them right but yet you don't get the desired results, how soon are you going to get response to why you can't get your printer to work.
There are active online forums where people in the community hold open discussions about some popular printers and you can get answers to your questions very quickly. So, would you like a printer that no one can help you with or one that you can easily get help to get it working?
Common problem one may encounter while 3D printing
Easy as it looks, there are times the setups are correct, and calibrations are rightly done and still you can't get the printer to work. Obviously this is due to some issues that you must address. So, we have below some common problems and how you can troubleshoot them.
Problem: Out of printing materials
Pretty much like your regular paper printers that won't print if there is no ink or toner in them, 3D printers too won't work if there are no materials in it. Most printers can use ABS plastic as well as PLA. Some printers may support more materials like composites of wood or metals e.t.c.
What you noticed is that even after everything has been set, nothing is printing. Or maybe a print is ongoing and then the filament extrusion stops abruptly but the nozzle is still printing.
Cause:
The printer has run out of filament, or the filament tube may have snapped or jammed. In many printers, this is very obvious as you can see the reel but, in some printers, the reel is hidden and not so obvious. Some printers though have a way of informing you that the reel is running out of filament or has run out of filament eventually. Some third party software can also be used to monitor the reel and know when the filament is about to be used up.
Solution:
You have to check the filament reel and see if any is still on it, then extract the remaining small filament leftover and put in a new one.
Problem: Nozzle too close to print bed
So you have successfully fed a new filament and the print head has refused to move. That is filament is not depositing on the print bed, then you wonder what again?
Cause:
This problem occurs when the nozzle is too close to the print bed. Maybe mistakenly or intentionally, you might have set your print bed too close to the nozzle opening and the melted filament can't get enough space to extrude. This could cause your print to miss its first layers or cause blockage in the nozzle.
Solution:
You can raise the nozzle slightly. Some printers allow you to set an offset, so you can just increase the value of the offset. Careful though because if the offset is too much, the filament won't stick. Another way you can handle this is by lowering your print bed and this is of course if it is possible on your printer. This is a more arduous fix because you have to calibrate the print bed again.
Problem: Blocked Nozzle
So you have ascertained that you are not out of material and the nozzle is not too close to the print bed and yet you can't print then the culprit could be a blocked nozzle.
Cause:
This might have happened when you fed in new material, some filament from the old one might have remained in the nozzle. This remnants cooled will form a blockage that will hinder the extrusion of the new filament.
Solution:
Generally, maintenance has a way of preventing this issue from happening because deposits might have been lurking in the nozzle for weeks before it eventually gets blocked completely. You might have been seeing signs in the quality of your prints like in form of flecks on surfaces and so on. This is more prominent if you often switch between different material types like form ABS to PLA or nylon. In some rare cases, you notice smoke when you change to a new filament.
To unblock, firstly, remove the filament, then heat up the nozzle to up to 2200C using your printer's control panel or any compatible software. After this, use a small pin to push out the deposits. Be careful not to get burnt. If it does not unblock after trying to use a pin, you can also push with another filament, which is after heating the nozzle, carefully exerting little pressure with your hand because you don't want to damage the horizontal rods. Then try to push with a needle one more time and use a brush to clean any remnant.
Problem: Print Head missing bed
This problem produces some noise that you will surely get alerted to the issue. The fix is easy but can't be postponed.
Cause:
If this issue is on a new printer, then you should go over the configurations again and make sure you are leaving nothing out. This issue might happen if you are using a file that is not compatible with the printer model. It can also be caused by a wrongly specified print volume and sometimes an update to the firmware.
Solution:
Ensure that you are using the correct file and have not selected a wrong printer. Also, as mentioned if it is a new printer, go over the configuration again and leave no stone unturned. The print volume specified should be checked too to ensure that it is not outside the boundaries. You may have to revert an update or in some cases initiate an update to your firmware. Another thing that should be checked if all of the above don't solve the problem is the end stops, you should consider replacing it with new ones.
Problem: snapped filament
There is filament in the reel and the feed tube but the nozzle is not extruding any filament. This problem is not easily detected in printers where the filament is hidden.
Cause:
This can happen if you use filaments that has become brittle. This could happen for number of reasons. They are cheap, old or not properly stored and this has caused them to become brittle so they snap easily. It can also happen if the idler tensioner is too tight and the diameter of the filament is too large for it.
Solution:
Check that the filament is not too old or bad. You also have to remove the tube since it must have snapped inside it the print head. Heat the nozzle to pull out the filament but firstly before this, remove the filament from the reel. If you have replaced with a new filament and it still snaps then check the idler tensioner and loosen it and readjust it as the print start until a good grip is achieved. If it still snaps then check that the hot end is heating to the right temperature.