One of the hallmarks of modern 3D printing is how these machines once known only for rapid prototyping, have become able to produce functional as well as ornate objects for simple everyday use.
Disclosure: This post contain affiliate links, we may earn advertising commissions for sharing products we know and love.
But while the average PLA print from an FDM machine or a standard resin print from an SLA machine, would last an impressively long time inside the house, taking things outside into the open tends to be a little more complicated.
In this article we will take a look at some of the best 3D printing materials available and the best filaments that have what it takes to withstand the harsh environment of the great outdoors.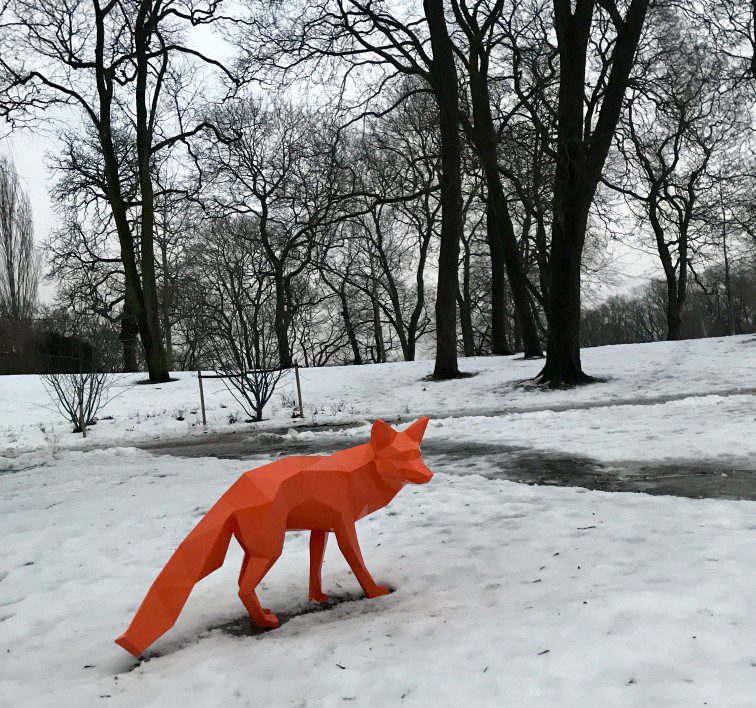 Best 3D printing materials for outdoor use
This list is sorted with the most suitable material appearing first. However, ASA and PETG can be number one or number two interchangeably depending on the printer being used.
1. PETG
Poly Ethylene-Glycol, and other similar co-polyesters are all suited greatly for 3D printing prints for outdoor use. PETG is naturally UV resistant. Its tensile strength is almost as good as ABS, but it is much easier to print with due to lower printing temperatures. It is also a recyclable and biodegradable plastic, unlike ABS and ASA.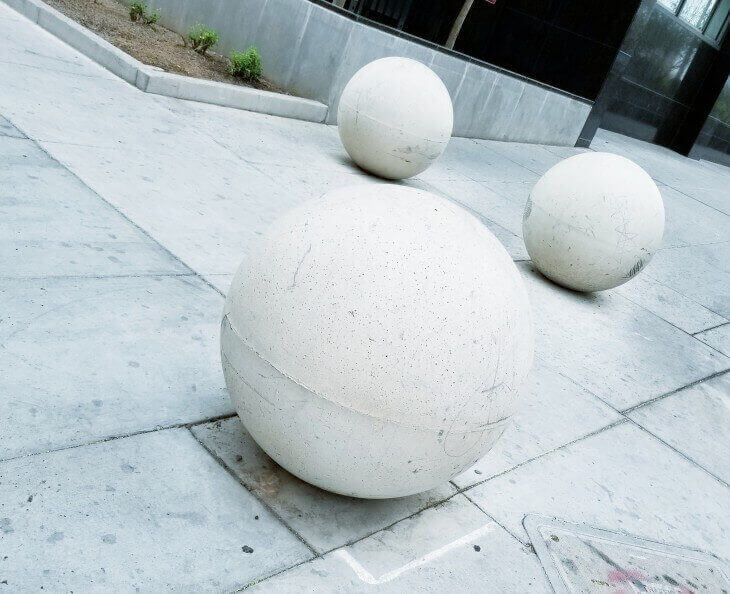 While PETG may demonstrate some discoloration over time under direct sunlight, that is about the extent of damage that the sun would cause to PETG parts.
The PETG filament we like to use for outdoor projects is Solutech Real White PETG filament.
2. ASA
ASA (Acrylonitrile Styrene Acrylate) is similar in mechanical as well as general properties to ABS (Acrylonitrile Butadiene Styrene), with one major exception: UV resistance. ASA can withstand UV exposure much better than ABS. As such, it can be used to print parts or objects to be used in direct sunlight, rain, and wind without any issues like increased deterioration or intense discoloration (only true for pure, non-coloured ASA).
ASA is considered to be slightly trickier to print with than ABS. But if your part needs to bear the sun all day, the extra effort would pay off by the assurance of a longer lasting and more reliable print.
The Polymaker PolyLite ASA Filament is our ASA filament of choice.
3. Polycarbonate
On most 3D printers, polycarbonate (PC) is considered to be a pain to print with. This is mostly due to how differently PC behaves compared to PLA or even ABS during extrusion. PC is an extremely durable plastic. Its tensile strength and mechanical endurance put even ABS to shame. It is also naturally UV resistant, which makes it a prime candidate for printing strong all-weather functional 3D prints.
Polymaker makes the best PC filament at the moment. See here: Polymaker PC filament for detail and pricing info.
4. TPE
Thermoplastic Elastomer or TPE can also be safely used in sunlight and outdoor conditions. TPE is also recyclable and environmentally friendly. It is best known for its rubber-like properties. Normally, only higher-end 3D printers will produce useable TPE 3D prints though. So, don't be surprised if a DIY printer requires some major tinkering before printing with TPE.
5. ABS
ABS have a reasonably high glass transition temperature as compared with PLA. UV degradation is also not as pronounced as it is on PLA. ABS is also well-known for its mechanical properties as an engineering-grade plastic.
One aspect that ABS parts cannot seem to escape however, is the discoloration. ABS is notorious for its yellowing over time. This yellowing is exacerbated and accelerated in direct sunlight due to the direct UV light exposure.
ABS also lose its structural strength with UV degradation. So, it is more suited for prints that will only occasionally be used in direct sunlight or would mostly sit in at least a somewhat shaded area.
Filaments to avoid for outdoor applications
Other materials such as HIPS should also be avoided for the same reasons as base PLA or ABS for any prints that need to be functional consistently in broad daylight. HIPS is not UV resistant.
While Nylon itself is a fairly strong filament, it is a tricky filament to work with. It also shows poor UV resistance. Unless the part would sit in the shade for most of its life, avoid Nylon for outdoor prints.
Are photopolymers (resins) good for outdoor use
Resins deserve separate mention because of their unique nature. All resin-based printers work by "curing" photopolymer resins layer-by-layer via exposure to high-precision UV lasers.
Standard post-processing for resin-based 3D prints is to first wash away most of the uncured resin with a solvent such as isopropyl alcohol, and then further cure the prints under UV lamps, or direct sunlight.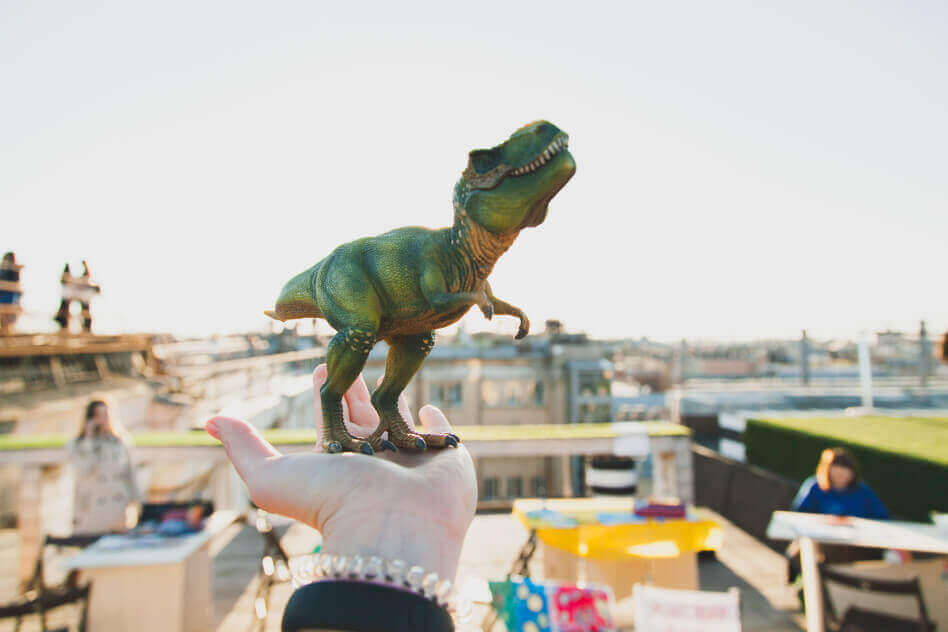 While anecdotal evidences would show that resin prints can last a long time in the great outdoors without significant damage, the truth is that using any resin-based 3D print for prolonged outdoor use puts the object at risk of significant deterioration due to continuous exposure to UV light. This over-exposure keeps on curing and hardening the resin print, thereby making the object more brittle and less durable or flexible.
Discolouration for these photopolymers is almost entirely dependent on the specific type of pigment or color used. If the color or pigment is UV sensitive, don't expect it to last even a short while without showing visible discoloration or fading.
Important considerations before choosing a filament for outdoor use
Most of us would instinctively consider the exposure to wind, rain and a wider range of ambient temperatures as the primary factors affecting the longevity of any item we place outside. The biggest culprit, however, is invisible to the naked eye: ultraviolet light.
By far, the biggest contributing factor to the higher degradation of 3D prints outdoors is due to exposure or rather, over-exposure to ultraviolet (UV) light that is part of natural sunlight.
Plastics, in general, are subject to a specific process known as UV degradation. The beams of UV light hitting the plastic object tend to deteriorate the polymeric structure of the plastics. Thereby affecting build quality as well as tensile and overall strength of the object. Many 3D printed objects will become quite brittle over time due to this UV degradation.
In addition to the effect on strength, UV light also causes increased discolouration or fading of color on colored plastic objects. An example of discoloration that we have all seen is the notorious yellowing of clear or white plastics over time.
Why PLA is not a good choice
For most of the popular 3D printing materials available today, the base plastic is most often PLA. PLA owes its popularity due to its ease of printing, low filament cost, and biodegradability. And while PLA does not biodegrade at ambient conditions, that doesn't mean it is a dependable material to be used outdoors.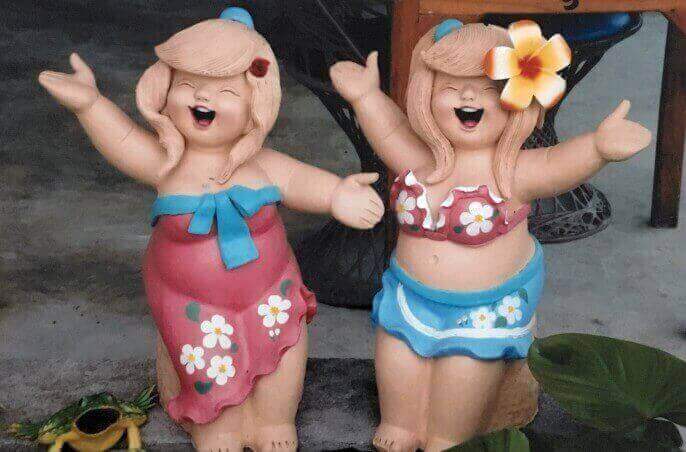 For one, standard PLA is just not all that mechanically strong. Any degradation caused by either UV light or even other ambient conditions such as heat or moisture, is all the more likely to cause the part to either break under load or warp and disfigure itself irreparably.
Speaking of those "other" ambient conditions, PLA is both reasonable hygroscopic, and has a relatively low glass transition temperature at around 60-65 °C. Take these two together, and the result is that nearly all PLA 3D prints, including many composites such as woodfill or stonefill etc. not only become brittle due UV light exposure, but would also slowly melt and deform to lose the finer surface details. PLA materials are for the most part intend for indoor use.
Post-processing 3D printed objects to last many years outdoors
Up until now, we have discussed only materials and their intrinsic ability to cope with outdoor conditions. There is, however, a simpler way to achieve the same goal. And that is through post-processing.
The simplest method is to buy a suitable UV resistant paint for the 3D printed object. Simply paint the part as usual, and the paint itself will provide a UV resistant, and in most cases, and weather-resistant coating.
Another alternative is to buy any automotive UV protectant and coat the 3D print with it. There are protectants that can last between a few months to many years, so simply choose a better grade of protectant, and you can rest easy knowing that your 3D print will not succumb to the invisible forces of nature.
Post-processing will not be a fit for all use cases, of course. If you need your print to withstand high temperatures for instance, it would be prudent to use a suitable filament or resin, if only to make sure that the entire part would be equally resistant to the open air.
Ideally it would be advisable to use a suitable material that can withstand the ambient conditions in and of itself, and then to add limited protection via protectants, paints or coatings in order to preserve the part in its best working condition.
For a long time, the perceived reticent of consumer 3D printing had to be extended to the 3D prints themselves. But with the proliferation of affordable 3D printing, thankfully the unfair stigma from both the hobby as well as the usability of 3D printed objects has lifted almost completely.
A very large part of the appeal of consumer 3D printing lies in its ability to empower individuals to meet their own needs. 3D printing brings out the craftsmen in all of us. With the availability of specialised materials for outdoor use, 3D printing is that much closer to usher in its own quiet revolution of enhancing all facets of our lives, through designs of our own making and choosing.