In this definitive guide, we will be taking a look at the most economical way to get custom 3D printing projects done from start to finish. We will start with the idea, then design and finally to getting that custom design 3D printed. For this we will be looking at online 3D printing services for the design phase as well as the 3D printing phase.
Disclosure: This post contain affiliate links, we may earn advertising commissions for sharing products we know and love.
Finding the cheapest 3D printing services
The idea is to design and 3D print a character model. The plan is to hire a designer to design a 3D model based on the character model of a charming llama with sunglasses, budget $30.00 to $90.00. To test both ends of the price points we'll also hire a different designer to model a low poly Shiba Inu. We'll set the budget to $30.00 to $90.00, and try to keep the total under $55.00.
These models once 3D printed would serve as a custom decorative piece for a room in the house. The models would possibly be added as a video game characters or even sold as props.
There are quite a few online 3D printing service providers that can help us achieve the end result of producing this custom print at a relatively low cost. 3D printing services on the Fiverr platform are arguably the most economically priced 3D printing, 3D modeling and design services.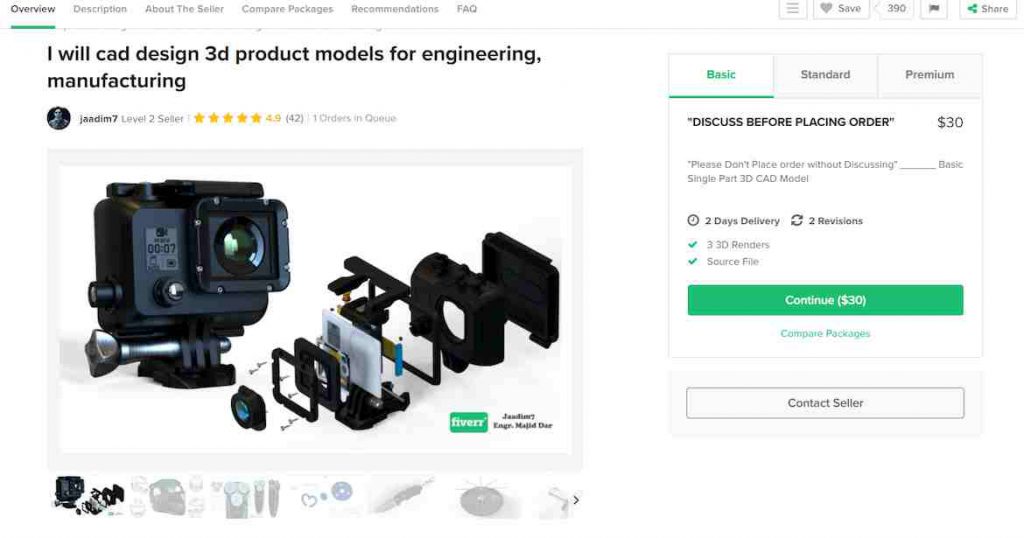 Until recently, the 3D printing services offered on the platform flew cleanly under the radar. What makes Fiverr unique in our case is that it offers the most flexibility, in that we can communicate our ideas directly with a product designer or CAD 3D modeler in order to produce the exact design we're after.
The value per dollar offered by freelancer on the platform easily exceeds other competing 3D printing services, as well as other freelance marketplaces. Though it must be noted that the $5 service cost often cited with this platform serve as a base price, whereas detailed custom work generally run upwards of $30.
How to cut cost even before hiring a 3D printing service
Thanks to the immediacy of online platforms, it is tempting to jump straight in and get started with a custom 3D printing project. While that may seem like the right thing to do, if you have precise details for the 3D print, then this approach is unfortunately, not recommended.
Some key preparations that one should always do before hiring design services are given below:
It is best to have a budget in mind beforehand. The budget for our project was set to $30-$90 per model. To do this, simply "shop around" for 3D modeling design and 3D printing services to gauge the "standard" rates and try to set your budget below that. No point in going through all the trouble of buying services online if it would cost you more, instead of less.
The designer would most likely want a better idea to get started on the 3D model than just a verbal description. While there are 3D print designers with exceptional sketching and perspective drawing skills, it is best to discuss the conceptualization and design requirements ahead of time. Else it would be more time/cost effective to find a sketch and perspective artist to draw out your idea in 2D, whether on paper or digital form, before finding a 3D artist for the 3D modeling and printing.
It is also important to consider the scale and physical size of your proposed custom 3D print. Try to account for that in both the budget as well as in the initial sketch-ups or modeling.
Hiring the ideal 3D printing service provider for the best price
We'll continue with the Fiverr approach since it is the service we tend to use. We'll also include below other alternative should a more industrial grade service be required.
Like other freelance marketplaces, browsing services on the site does not require one to create an account. Looking up services by the various sellers couldn't be simpler: simply type "3D printing design" in the search box and presto! Fiverr will give a list of matching 3D printing services, such as 3D modeling and 3D printing for you to examine and choose from.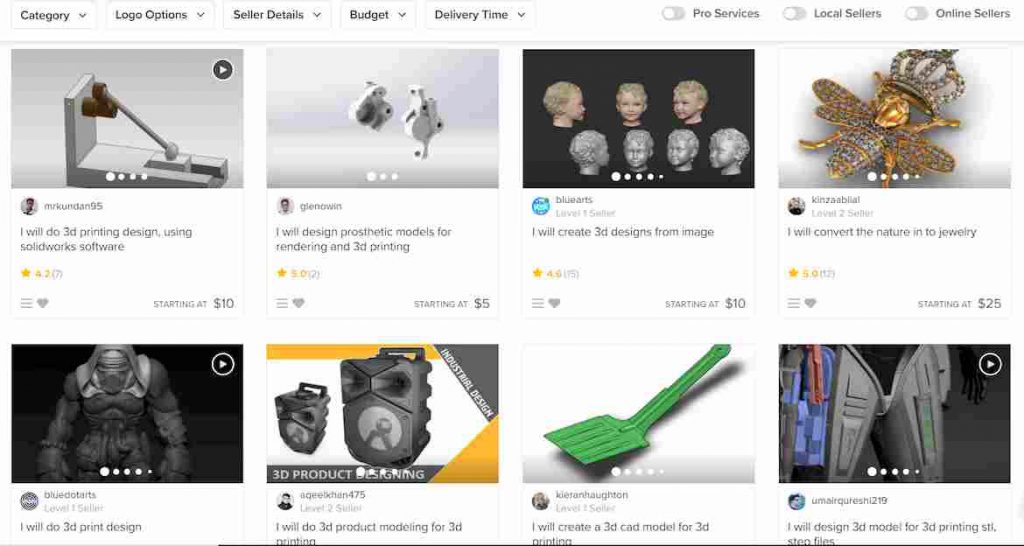 Remember to consider the following few pointers when browsing all the sellers to get to the right one for you:
First and foremost, filter the given search based on your decided budget. To do this, you can click on the "Budget" button and put in a maximum and minimum (optional) amount in the two boxes and let the revised search list load.
Some sellers may pop up in your search results simply based on their lowest priced package. This may or may not cover your needs, so you still need to peruse further in and filter out sellers based on other criteria such as "Service Options" and other details.
New sellers would most likely charge you less for their services, so it is a smart option to not exclude them.
If you plan on selecting a seller who can design as well as 3D print the custom item, then be sure to consider an option that will best account forshipping.
Never move the deal off the platform. Even if the seller requests so (some will). Remember that the platform is there to guarantee delivery and satisfaction. Also, you are still working with a real person. So, finding the right person and setting the right expectation from the start is key.
Conveying your idea to the CAD or 3D designer
Once you have shortlisted potential service providers, contact them via private message and ask them to quote their best price to you if they can do the described job.
You would first need an account if you decide buy a service on the platform.
As a buyer, you don't need to do anything more than just sign in and start communicating with sellers. This would give you at least a chance to somewhat haggle the price if the seller is open to negotiate.
We chose a level 2 seller who had completed several projects similar to what we were after.
Don't simply place an order without communicating first, as this may end up with the service provider not being on the same page as you in achieving your vision.
Make sure to agree to the terms before placing an order, including delivery time, 3D model file format, revisions allowed and any other criteria in addition to the price.
After communicating our plans with the designer and submitting the photo shown above, along with another photo of a cartoon llama with sunglasses as a reference, he sent an offer for the price of $80.00, with details on delivery times, revisions and the number of renders.
We did not try to haggle the price down since that was everything included in the seller's package for $80. We certainly could have found a better deal, but maybe the skill level would have dropped a bit. Instead, we kindly asked to increase the number of renders up from 4 to 5, accepted the offer and proceeded to wait for the 5-day delivery time.
As for the Shiba Inu model, we messaged several designers on the platform and settled on the price of $50.00, with 10-day delivery. We tried to negotiate the price down to $30, however that would require longer wait time. So, we opted for the faster option.
If all the terms have been discussed and agreed upon, you can simply ask the seller to send an offer. Another alternate route for finding the right seller is to post a job request. To do this, once you are logged in, click on the light blue "post a request" button and give an in-depth write-up with regards to what your ideal service package would be.
Select a reasonable budget and an acceptable delivery timeline. And be sure to attach the sketch/drawing of your desired custom 3D print.
Select the category as, "graphics and design, industrial and product design".
Once posted, the request will show up for eligible sellers and the interested sellers will send you a custom proposal. Simply begin a conversation with the most promising sellers and work out a mutually beneficial arrangement and place an order or accept their custom offer.
The payment and delivery process – How to get the best results
Payment occurs at the buyer's end when one confirms and places an order. These funds stay in an escrow system till the buyer accepts the seller's delivery.
The platform charges $2 service charges on orders under $40, and 5% service charges on orders exceeding $40. This cost is borne by the buyer and paid directly to Fiverr.
The $80 order came up to a total of $84 and the second order came up $52.75. Both orders together totaled up to $136.76, $44.00 less than the max budget.
Two days into the wait, the designer for the llama gave update on the progress with the following photo.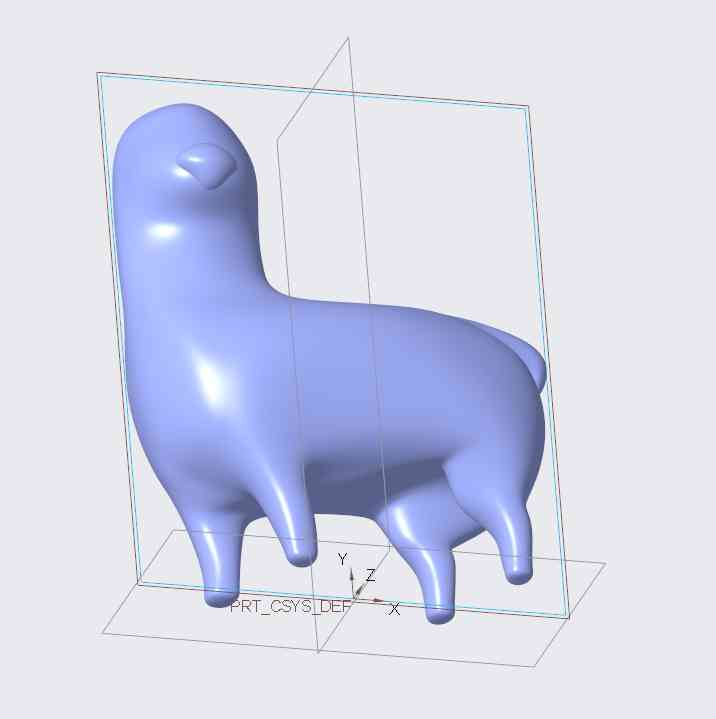 Shortly after, we get the typical email from the platform informing us on the delivery. Here are the results for the first project, the llama.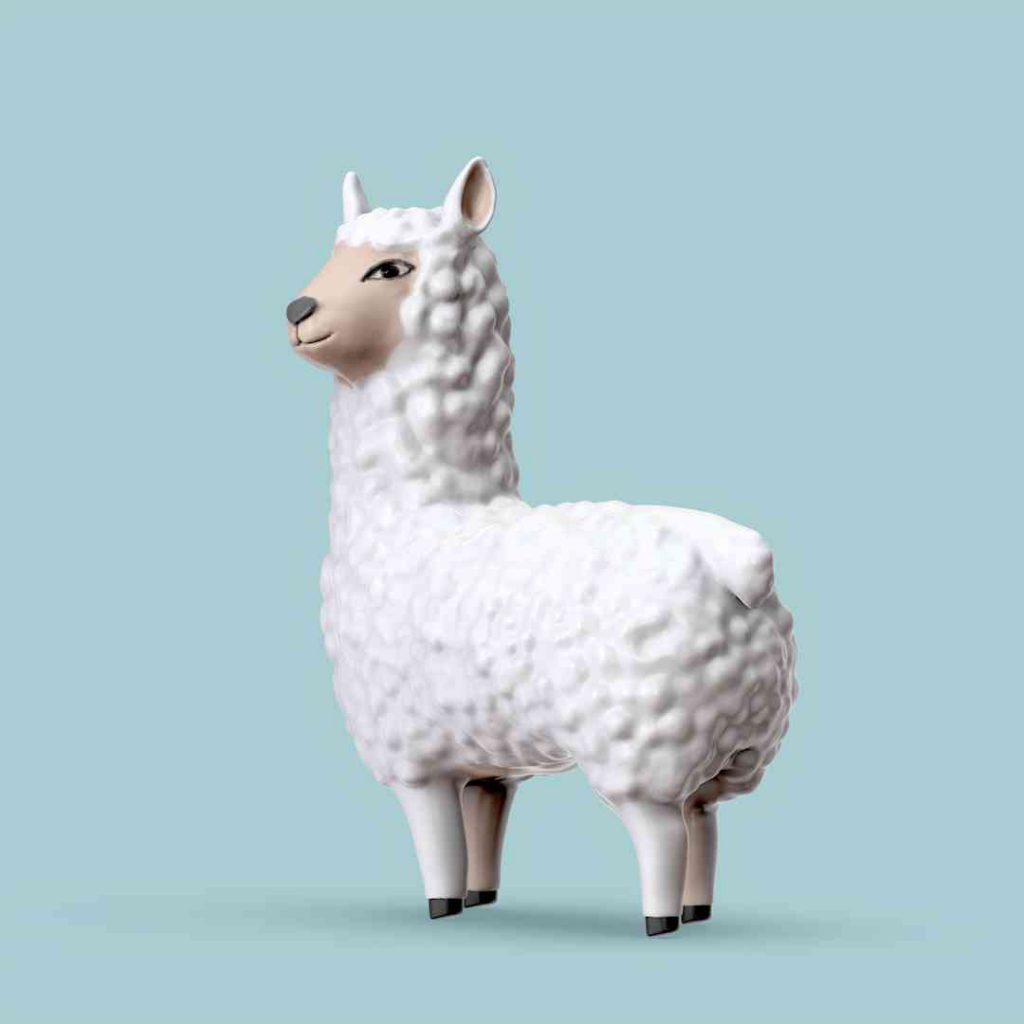 Once the seller makes a delivery, the buyer has 3 days to either accept, reject the delivery or request a revision. Upon expiration of the 3-day period, the order would automatically be marked as delivered and the funds would be released to the seller.
One thing to note about ordering 3D printing services on platforms such as Fiverr is that the service providers often try to undercut the time necessary to generate the best work. While some sellers are able to over deliver on both quality of work and turnaround times, others tend to fall behind. From our experience, about 5 percent of projects require a revision or extension. So, it is a good idea to plan for additional time on top of the seller's quoted delivery date.
For our project the seller initially delivered this model.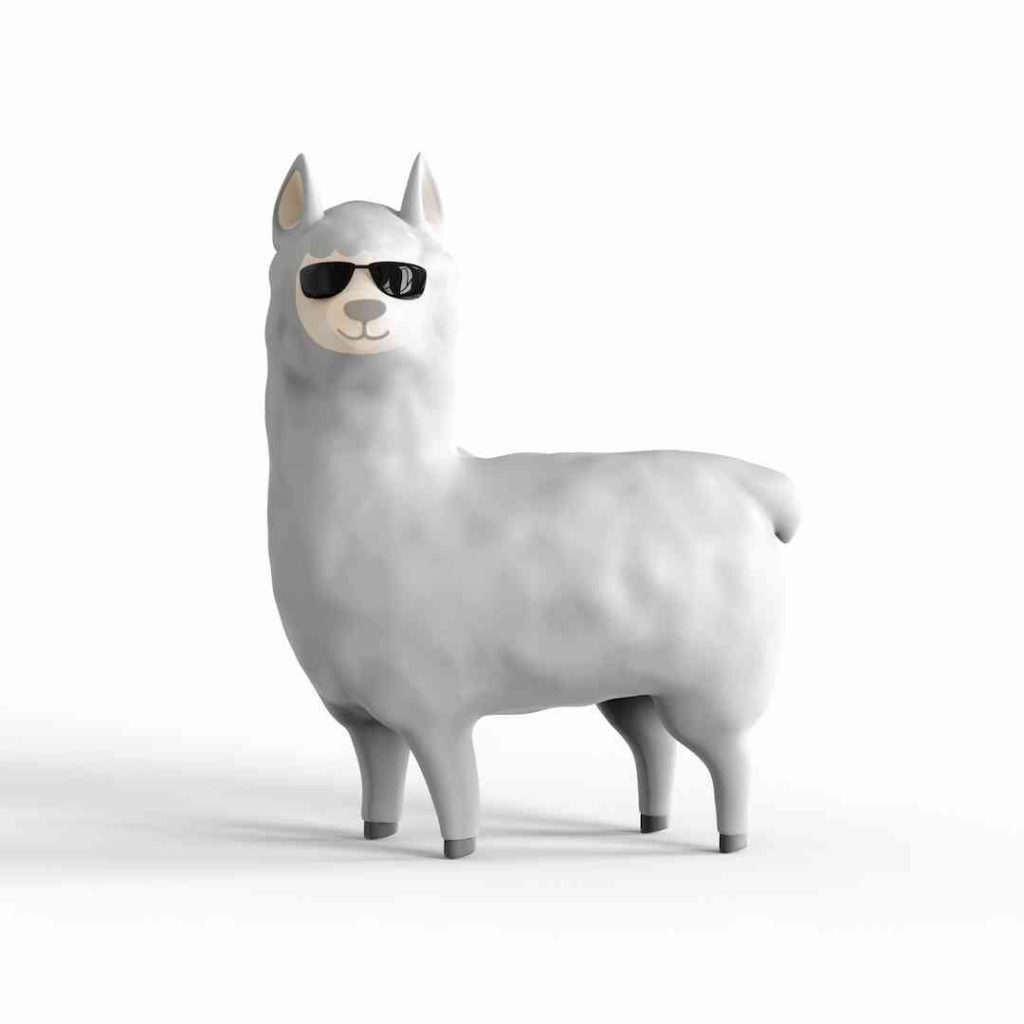 It was quite clear that he had rushed the process. He himself admitted it, citing personal reason as the cause.
The revised version turned out quite nice. With the exception of the eyes.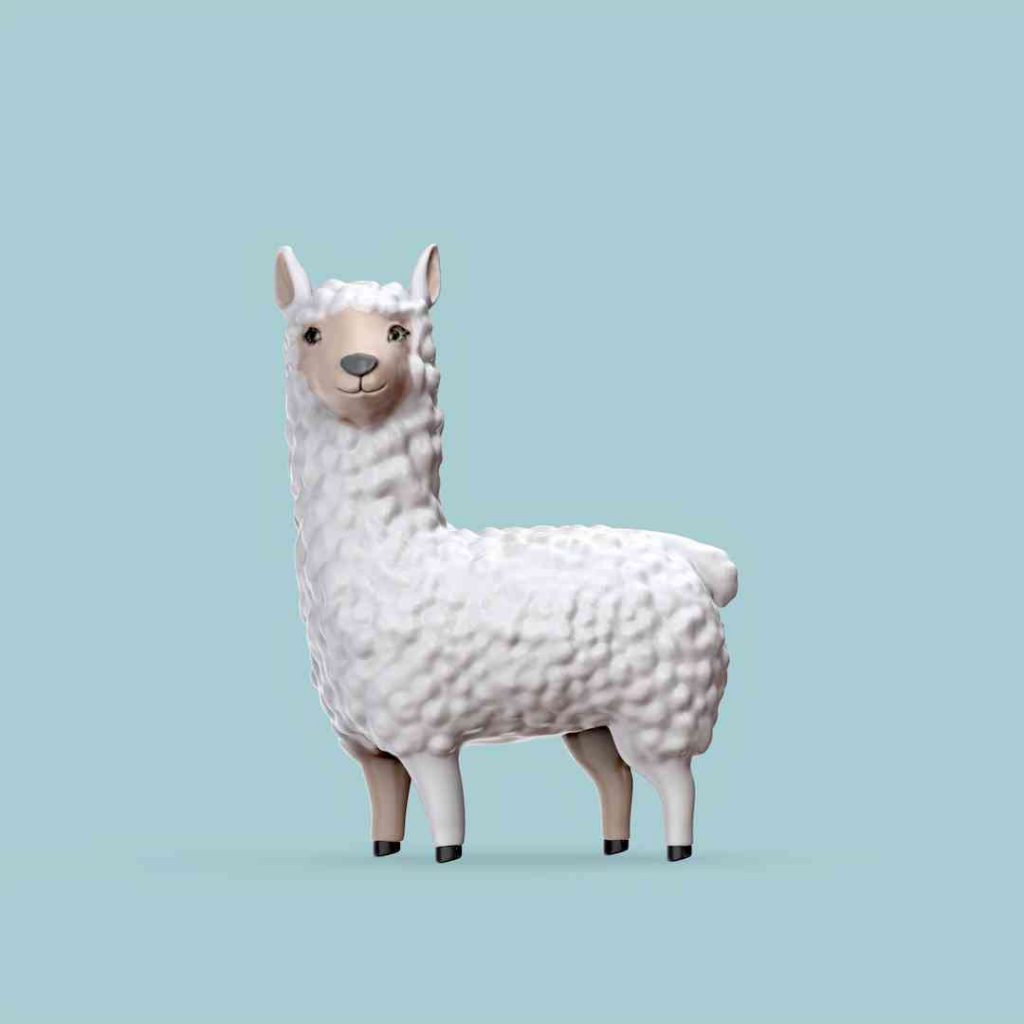 Those eyes look like they belong on a human more than they do on a llama. But that's no big deal, since they will be post processed with paint after being 3D printed anyways. We'll choose a closed eye design for the post processed print. Maybe a low poly model would have been a better design choice after all. Nevertheless, this goes in as a successful project.
The second project was delivered on the 10th day as agreed. This one did not require a revision. Here are the results for the Shiba Inu model.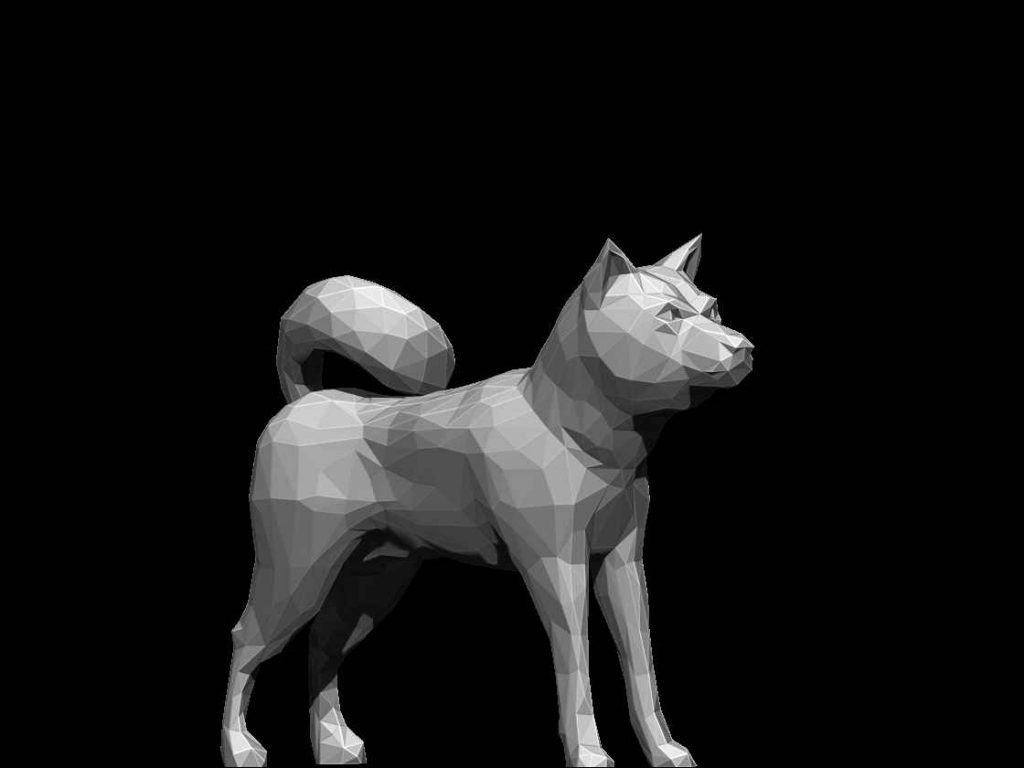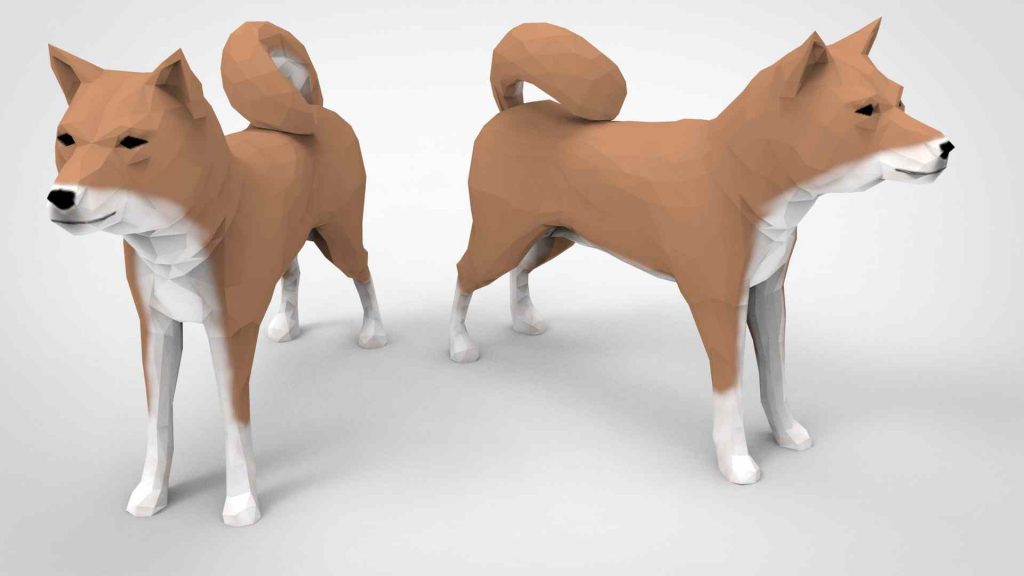 If the seller is late on delivery, then the option to cancel the order also opens up. In which case the original amount paid is refunded to the buyer.
And lastly, once the delivery is made, both the buyer and the seller are asked to review their respective experience.
General pricing for custom 3D printing services
3D print and 3D modeling services on Fiverr start at $5, with physical 3D printing services starting from $10. Combo services tend to start over $30 for simple prints.
While these prices are enticing, based upon the complexity of your custom 3D print, the quoted price may go up so high that it would be worthwhile to check out other websites and 3D printing design services as well.
Alternative affordable 3D print design services
While there are numerous avenues available as alternate routes for hiring a 3D print designer, some of the available online platforms are listed below that also focus on economical services and are at the very least as easy to use as Fiverr for getting a custom part designed and printed.
Like Fiverr, Etsy is famous in its niche for its diverse product listings, as well as its customer friendliness. Etsy has loads of custom 3D printing listings available on its platform, from design services, to cheap 3D printing services to more professional 3D printing services as well.
Etsy is a good place to shop for a 3D print designer for your custom part if you are focused first and foremost on a budget conscious purchase.
Shapeways is well known for its 3D printing on-demand services. Through its partnership with Zverse, Shapeways also supports a 3D print design workflow.
You're given the option of receiving a custom quote for the idea that needs to be converted to a custom 3D print. You can also attach a drawing for better clarity. For more complicated parts, this should certainly be an option to consider.
Cadcrowd is a specialized freelance marketplace focused on 3D modeling, CAD and other modeling services. Unlike most other freelance marketplaces, Cadcrowd is quite protective of its freelancers in that you can only apply for a quote through Cadcrowd to get a free estimate.
The website has a large listing of serious professionals. Despite its user-unfriendliness at a glance, it should be considered for projects that need that extra bit of care.
3D printing services for printing custom models
If you own your own 3D printer, you can use the STL files from the designer to print the model.
Provided you did not opt for a bundled service, the next stop to bring your custom 3D print into the physical world, is of course, a 3D printing service.
Plastic prints would certainly be cheaper and easier, whereas metal 3D prints cost more in terms of both time (for desired finishing) as well as money.
The most affordable option for 3D printing the model is by far Fiverr. The next most economical option is Ponoko. If metal is the required material, it would be best to choose a well-reputed industrial grade online 3D print service to ensure the cost is worth the quality.
Craft Cloud, is an online 3D printing price comparison service. So instead of searching through 10 different 3D print on-demand online services for quotations, one may simply upload their STL or 3D print file to Craft Cloud, and the service would then list the best available prices.
The website has very positive reviews overall and claims to achieve 50% savings when compared to other 3D printing services.
It also provides a very diverse selection of materials including plastics and metals, as well as worldwide shipping.
This marketplace is operated by Dassault Systèmes. Unlike Craft Cloud that compares prices for you, this website is much more of a marketplace where you can find a 3D manufacturer for hire.
The website provides instant quotes, a 3D parts catalog and numerous other manufacturing and machining services on-demand.
3D Hubs is the community alternative to the swathe of professional 3D printing on-demand services available. 3D Hubs has definitely grown from its community roots and now stands head and shoulders with all its professional peers.
3D Hubs is a popular destination for on-demand 3D printing. It also supports instant quotes as well as a broad selection of materials. A notable feature of 3D Hubs is that it also quotes turn-around times in addition to monetary quotations, which may or may not be a crucial factor to you, but are good to know nevertheless.
Shapeways is arguably one of the most popular online 3D printing services today, with its suite of professional 3D printers covering nearly all types of materials which includes plastics, resins and metals. It is hard to go wrong with Shapeways for your custom 3D part.
It may not be the cheapest, but it is well-known for its quality.
Conclusion
While it is impossible to cover every 3D printing on-demand service available, we believe the above four platforms provide a good base to work with when hunting for the best value for money, and highest bang for one's 3D printing buck.
3D printing as a technology promises to make ideas into reality. 3D printing services open this promise up to the masses. So whenever that spark comes to you next, that you must convert to a physical 3D print, we hope that this guide serves as a trusty tool to ensure you get to do so at the most affordable of costs.