3D Printers are arguably the touted future of all manufacturing. The prices have never been lower. The software pipeline never more streamlined. The guides, tutorials and how-tos have never been so beginner friendly.
That is all very exciting and wonderful for hobbyists looking to spend money on crafting and then 3D printing their own venerated models in the comfort of their homes. But what about turning the costs of buying, using and maintaining a 3D printer into an investment that one could make a monetary return on? Is it possible and feasible to make a sustainable business from 3D Printing?
In this article, we shall take a look at some of the possible ways in which 3D printers can be used to make money, as well as how to deal with the most common challenges that each such possibility entails in the year 2022.
Let the money squeeze out
3D Printers are technically known as additive manufacturing systems. By virtue of this identity, 3D printers are enabling tools, and potent ones at that. Many professionals depend on 3D printers for their professional workflows.
It would be unlawful, irresponsible and not to mention ridiculous to launch a workshop for the purpose of printing stack after stack of crisp new 100-dollar bills. 3D printers cannot be used to print money, paper or otherwise. Apologies for tearing down anyone's dreams of striking it big that way.
Similarly, when it comes to turning 3D printing into a business, one cannot simply expect to download a 3D model online, print it in quantities, and sell it for a sustainable period of time.
However, there are ways which you will soon learn that a person can make an extra $1,000 or $5,000+ with 3D printing depending on the amount time and effort they are willing put it in.
Any person with minimal knowledge of material physics or crafting becomes able to take an idea and print it out with astounding detail. But it needs to be stressed, that it is the idea that is capable of achieving something. And not the tool.
Anyone can make money with 3D printers and do so with much greater ease than ever possible before. However, how to make it is completely dependent upon what you want to achieve, and your commitment in doing everything else that needs to be done before and after pressing "print".
Making money with a 3D printer without starting a business
Making a few dollars here and there can be much easier than doing so consistently in the form of a business. Starting a business requires more upfront cost, underlying requirements and formalities and most of all, time commitment.
It is often easier to start off by selling different designs or items while testing the waters to see what sells. It is best to complete in-depth research to see what items have sold well in the past before designing, printing or listing the first item up for sell.
One way to do this, as shown in more details below in the Selling 3D Printed Items section, is to search for example, Etsy for the term "3D printed" items. After finding an in-demand item, then it's off to the races. The following is a simplified succession for the process which happens next:
Create your design, see how to get custom 3D printing done for cheap
Print just a few prints for market testing
Take some nice photos of the new item
List the new items for sell in various marketplace. See below for places to post items for sell.
3D printers – the business opportunities
It is important to understand that, if you have a working idea of what you want to offer or sell, and you have done the market research and are ready to commit yourself to the fulfillment of your vision, then 3D printers will no doubt enable you, with all their potential, in achieving just that.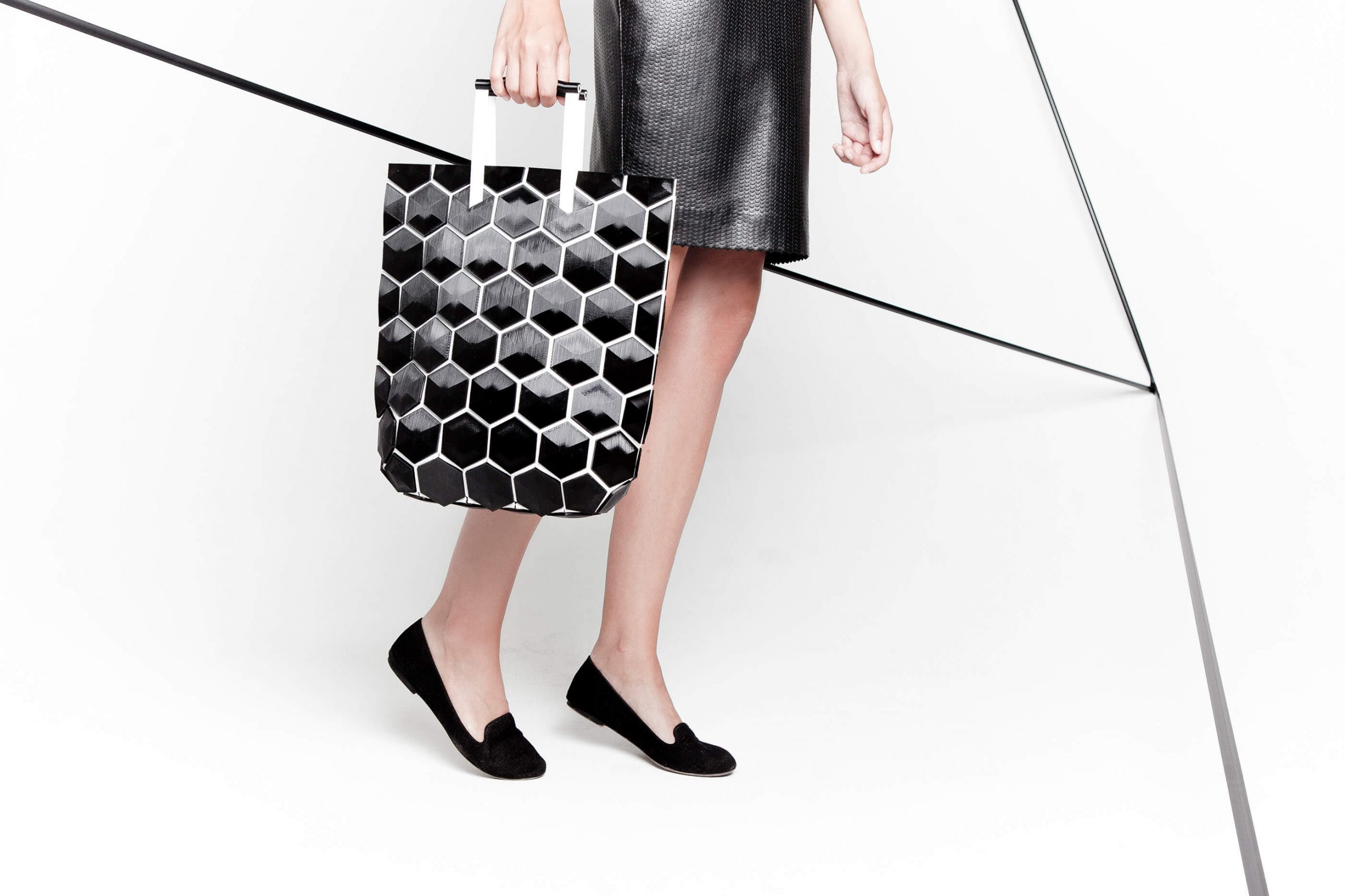 Be it a startup manufacturing businesses, prototyping, designing services, or niche uses such as fashion, food, construction or even medicine and bio-printing. 3D Printers have merely served as tools to fulfill the design wishes of their users. Detailed below are the ways one may profit from 3D printers.
1. PRINT ON-DEMAND
Can you make money from it?
When we think of the possibility of making money with 3D printers. The first idea that nearly all of us have is to establish a print on-demand service. This is one of the classic ways that any new hobbyist technology is turned into a potential business.
The logic is quite straight-forward:
1) 3D Printers are now cheaper than ever.
2) So why not simply buy the cheapest model and offer 3D Printing services to anyone who wants it.
While the logic is sound enough at first glance. And it is most certainly possible to make money this way, the falling prices of 3D printers has made this particular business one of the most competitive within the still budding 3D printing industry.
How to make money from it?
Challenges
To make money from print on-demand services in 2021, some key things need to be made clear:
1) While the cheapest 3D printers can be bought now for as little as $200 (material cost excluded), this low-cost barrier means that more and more people will opt for buying a 3D printer outright instead of paying for On-Demand services that are not the highest in terms of quality and reliability.
2) Due to the high competition, competing on price with the established large-scale service providers will be next to impossible.
Solutions
Any person considering this "easy way" of making money from 3D Printers should calculate his/her investment wisely and pay up for a more expensive, but consistently reliable make of 3D printer. It is important to do the research before buying your first machine.
Secondly, do NOT compete on price. Instead focus on providing quality and reliability, coupled with 3D model design services such as file fixing, or design on-demand services to provide an end-to-end service for your clients.
Marketplaces to offer your printing service
The hardest part about starting one of those services or any business is acquiring the first customer and making the first sale. Thankfully, there are a number of marketplaces where people are actively searching for the services you provide. All you must do is create an account, register as a printing service and you are open for business.
Many of these platforms are free to use. They provide the framework for pricing and fulfillment if this is something you are still working out. The tradeoff is that you pay small percentage of the profits as a commission of sorts for allowing theses services to supply the customers and for using their platform.
The following is a list of places where you can register and employ your 3D printer as print on demand service:
Shapeways is a platform where printing service providers can register, provide their services to potential customers and get paid. Designers are also available to create custom models by request. It is an all in one service where one may start with nothing and end up with fully printed product. Memberships are free.
Fiver is a freelancing platform allowing freelancers to provide a massive category of services. 3D printing service providers can sign up for a free account. This is perhaps the easiest way to acquiring new customers and start making money. As you acquire new customers and gain positive reviews things can began to steam roll.
3DHubs is a professional full-service manufacturing platform. For those who run a printing service and wish to find potential clients, they may register with 3Dhubs, enlist their printer as available for completing various jobs and start receiving and fulfilling print orders using this platform. 3Dhubs uses a local service provider matching system to connect people in neighboring areas.
Treatstock is another manufacturing platform connecting shops and people looking for 3D printing services with service providers. To start offering services on Treatstock, you first have to register as manufacturer. Once the sign-up process is complete, you can start fulfilling orders, building up a reputation for your brand.
MakeXYZ is a platform where one may register their printer as available to do printing jobs and start providing printing services. MakeXYZ really facilitate the process by making it easy for both service providers and other end-users.
Some other popular platforms providing online printing services include:
2. SELLING 3D PRINTED ITEMS
Can you make money from it?
Another popular technique for monetizing 3D printer use is to sell 3D printed items. Unlike print on-demand services, selling 3D printed objects is a much more controllable venture.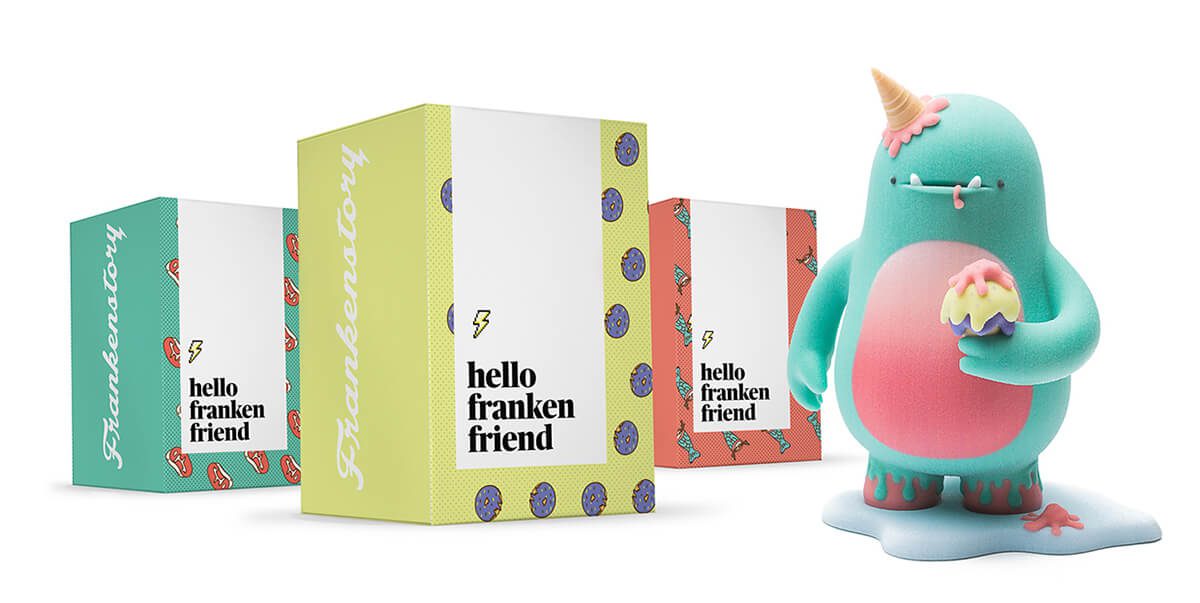 At the same time, however, it also is more complicated to get started and requires much greater initial input than providing 3D printing services.
How to make money from it?
Challenges
1) Because of the simplicity of this idea, the primary challenge comes not from 3D Printer use, but before that: you need to design items that consumers will want to buy.
2) This means that the item needs to provide value to potential customers. As a matter of market reality, usable items – even if superficially so – are considered to be of higher value than ornamental items.
3) At the same time, it needs to be economically designed and easy enough to print so that you can reliably print with consistency, in quantity if needed and with minimal irregularities between reprints.
Solutions
1) There is no shortcut to this: you will have to either learn how to design 3D models with skill or pay/collaborate with someone who does. Secondly, you will need to find a niche that your idea can fill.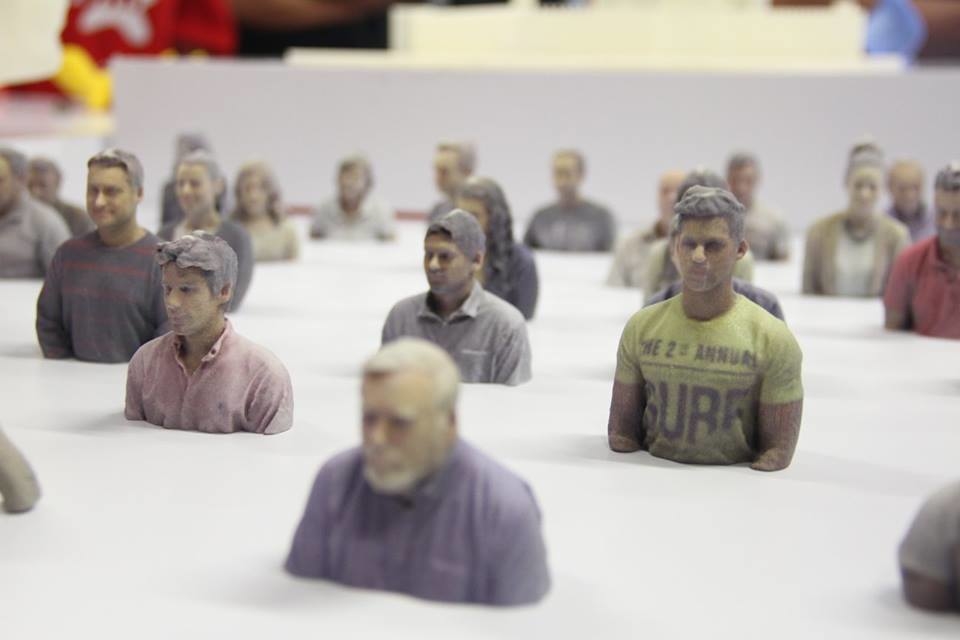 2) The value proposition can be real or apparent, but it needs to be there. According to the Golden Circle concept, you need to answer three questions: why create the product (beyond profits)? How does the product fulfill its intention (the why)? What does the product actually do in its entirety?
3) The last one is probably the simplest to solve once the first two challenges have been dealt with. But it requires one to be aware of the strengths and weaknesses of the particular 3D printer being used to create the item. All 3D printers have certain unique design characteristics that make them more suited for certain tasks and shapes than others. It is important to gain a working awareness of these characteristics.
An easy way to get a head start on the niche and product selection is to search the marketplaces, which you will find below, for already profitably selling 3D printed items and hire a freelancer on a platform like Fiver to create your own spin on that item. Hiring someone on fiver is an economical way to do this. The rates are often quite low for quality work. Plus, satisfaction is guaranteed, or you can get your money back. See our post on, how to get custom 3D printing done for cheap
It must be noted however that a level of care must be exercised in order to avoid any copyright or patented items. Creating your own version of a successful product idea while providing additional value is perfectly fine and is a quiet common competitive approach. But blatantly ripping off someone else's success is often a bad idea.
Ideas for things to print and sale
3D portraits
Glow in dark house decals
Custom parts for different equipment
Lawn ornaments
High fashion jewelry
Board games
Personalized items like key chains and phone cases
Baby nursery wall decor
Door decor
Bird and cat houses
3D model of human facial skeleton
3D model of the brain
Where to sell your 3D printed items online
Having a viable product that sells is one thing, but where do you actually sell your items online and how do you find those people who are actually looking to buy your product. One option is open a store front on one of the popular online marketplaces.
These platforms allow vendors to sell items on their platform for a small cut of the revenue. The good thing about using such services is that one can passively generate sales without doing any marketing whatsoever.
The best online marketplaces for 3D printed items are detailed below:
The other way to sell your items online is to open your own online store. There are many software packages making it easy to launch your own online ecommerce store front with an ecommerce website builder.
These are possibly not the best methods for starting out, as they require upfront expenses and you are responsible for promotions and marketing. However, if you already have products that sells or a store and are looking to scale up, then these platforms will be the way to go.
The best ecommerce website builders are:
While starting with a 3D printed item is a good idea, scaling the sales of a 3D printed product presents many challenges. Ultimately, the goal should be to source the product from a professional manufacturer. China is undoubtedly the go-to source for cheap and reliable manufacturing in such cases.
How to make money with 3D printed items offline
The are many nifty ways to sell your 3D printed items offline. Which one you use will depend on your level of commitment, starting budget, time constraints and some other factors.
Garage sales
Perhaps the easiest, most convenient and cost-effective way to make money with a 3D printer is launching a weekly garage sale of items you've 3D printed. Post signs throughout the neighborhood alerting member of the community of the garage sale. After building a customer base, you can start taking custom orders and growing as you see fit.
Fairs and craft show
Fairs and craft shows are a great opportunity to get your name out there and start selling 3D printed items and services. These events often require some upfront investment in the form of a registration fee. There is often a huge turnout and the potential to sell out with big event.
Making money with print ready 3D models
One does not need to sell physical 3D prints in order to start profiting from 3D printing. All one needs is a handy 3D model to start generating income. If you are a skilled designer, this can be a promising opportunity.
Even if you are not a designer, you can have your models designed for you at a very affordable price using a platform like fiver. Once the 3D model has been designed and ready for printing, you can list it on one the marketplaces listed below, and people can download and print the object as they please.
Of course, to justify spending money to have the models designed, the potential for good returns on the initial investment, plus long-term profits must be present.
The best places to sell paid 3D models are:
3. 3D FOOD PRINTERS
3D Food Printers are a growing niche that allow the manufacturing of complexly designed paste-based (potato mash, sauces, creams, candies etc.). Owing to the speed and accuracy of 3D printing, anyone with the knowledge and skill of making 3D models can create breathtaking looking dishes.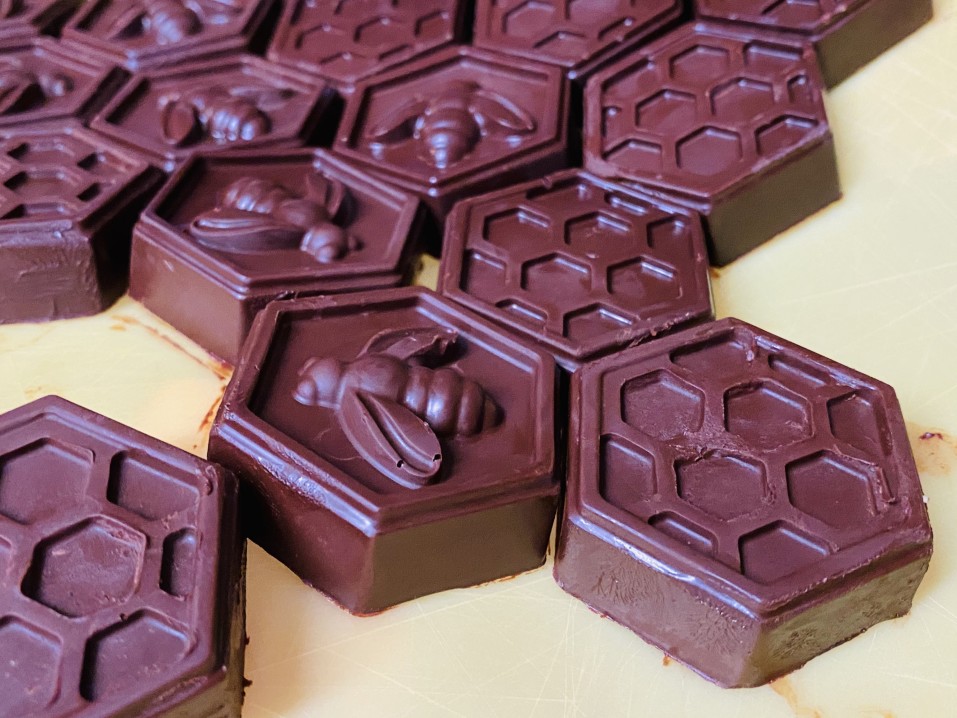 Further, 3D printed food acts as a great marketing buzzword to attract crowds looking for something new and fresh.
3D Food Printers start from $300 (for simple pancake style printers) to thousands of dollars for professional kitchen grade printers capable of working with chocolate and other hard-to-work ingredients.
Can you make money from it?
All you need to start earning from 3D Food Printers is a food idea and then the 3D printer will help along with the rest.
How to make money from it?
Potential business opportunities include selling complex frozen food or making a delivery only business with made-to-order dishes. Alternatively, a 3D food printer can greatly enhance the marketability of any existing food restaurant and also provide it with an easy upgrade method to more aesthetically pleasing specialty dishes.
3D PRINTERS – COSTS AND SUITABILITY FOR BUSINESSES
1. Consumer grade 3D printers
The cheapest consumer 3D printers – both FDM as well as resin-based SLA – now start at around $200. However, for the purpose of business as discussed before, it is better to purchase a model known for better reliability. The average price for such printer hovers around the $700-900 mark.
FDM Extrusion type printers have a lower running cost and easier maintenance in the long run. Filament costs vary by material, and more expensive models can even use metal-plastic and other composites. On the whole, however, filaments tend to cost less than liquid resins.
One strong mark against FDM printers, however, is that for the same price, resin-based printers tend to be faster and give much better 3D print quality. Though, resin-based 3D prints require further procedures to ensure quality such as additional curing under UV lamps, washing the 3D prints in alcohols to clear off uncured resin. Liquid resins also need to be handled with gloves due to their toxicity.
Unless very detailed quality is required, FDM printers can be used exclusively for printing and selling 3D items since they are both cheaper for printing as well as more reliable.
However, for print on-demand services, it would be ideal to have as varied a set of 3D printers and materials to choose from as possible.
2. Metal and multi-material 3D printers
Metal 3D Printers are, unfortunately, still quite a ways off from becoming affordable for startups. Aside from certain extrusion type metal printers that do not produce as high-quality prints, the starting price of metal-based 3D Printers easily eclipses the $50,000 mark.
This makes investing in metal 3D printers and similarly expensive multi-material 3D printers only advisable if there is a set business proposition in place that would justify (and require) such an investment.
Jetting Printers are much more suited for mass production because they are capable of printing multiple units simultaneously.
While SLM/EBM type printers continue to be able to be reliant for uniquely crafted custom, complex parts.