Engineers are pretty awesome. They can tell you which material is most electrically conductive without even thinking about it. Engineers makes the most intricate creations possible. Engineering is the science behind the world's most fascinating new things. It involves many complex concepts, process, and systems that requires thoughtful consideration and hands on experience.
In this piece, we're looking at 10 3D printing projects for engineers, whether mechanical, civil or mechatronics. All the projects on this list are available as an educational and practical resource for anyone to implement for their own.
1. Drawing Machine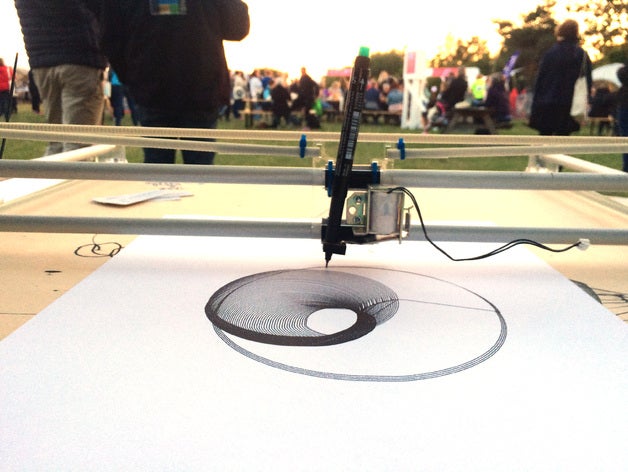 This model involves designing and building of a simple 3 axis computer-controlled drawing machine. Drawings are a key part of the manufacturing process. Having a programable machine that can complete the task would make the job that much easier. Though such drawing machine may not be especially practical in a general design and development process of parts for instance, it can be a steppingstone in that direction.
This project does provide a great tool for learning the basic functions of a robot. The two in technical terms and by definition are quite synonymous. A drawing machine is not much more than a CNC machine. More specifically a CNC router with an attached writing utensil, rather than a cutting tool.
This machine can be designed for producing two dimensional technical drawings, as well artistic drawings. It is a fairly simple and inexpensive project to complete. It is ideal for a mechanical or mechatronic engineer in his or her early years.
This project is by ikosen. It can be found on Thingiverse.
2. Robot Arm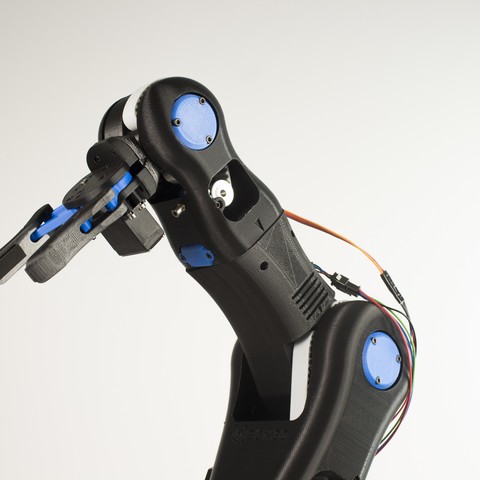 This particular application is an open source project by BCN3D Technologies, which anyone can replicate for themselves. The parts can be 3D printed using FDM printers.
Robot arms are an essential thing to learn for any engineering students looking get into the manufacturing industry. Today robots are employed in virtually all manufacturing and assembly processes. They do the job which are hazardous, strenuous, or too difficult for humans.
The first ever robotic arm to hit the factory floor was the Unimate 1900. An innovative piece of machinery invented by robotics pioneer George Devol along with his associate Joseph Engelberger, a physicist and engineer.
A project such as this is an invaluable educational tool for students looking to become the next Edison or Devol. Regardless of what we take away from a build like this, it will remain to be a neat addition to any lab or workshop. This project may not be suitable for a first-year student as it involves some very complex concepts and electronics. It is ideal for mechanical, robotics, electrical and mechatronics engineers.
This project can be found on Cults3D.
3. 4 Cylinder Engine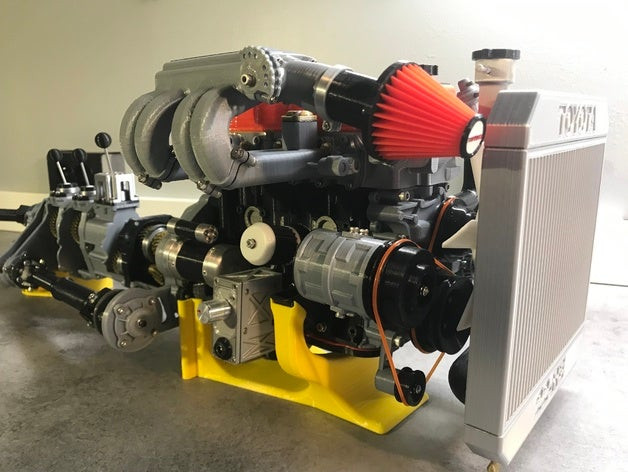 This is the perfect project for an automotive engineer. This project explores the inner workings of the classic fuel-injected 22RE engine produced by the Toyota Motor Corporation in 1982.
This project allows a student to see how the various parts of a motor fits together. As well as how the mechanical parts move and interact with each other. All the parts can be printed with a conventional FDM 3D printer.
I would say in terms of difficulty, this project ranges between moderate to difficult. But nothing that can't be done with time.
The 22RE powered some of Toyota's popular lines of cars such as the 1981 Celica and the 1981 Corona. The motor produced 84 horsepower with 192 foot-pounds of torque. A modified version of the 22RE also powered the 4Runner, the Celica GTS, as well as the Hilux pickup truck.
This project can be found on Thingiverse.
4. CNC Laser Engraver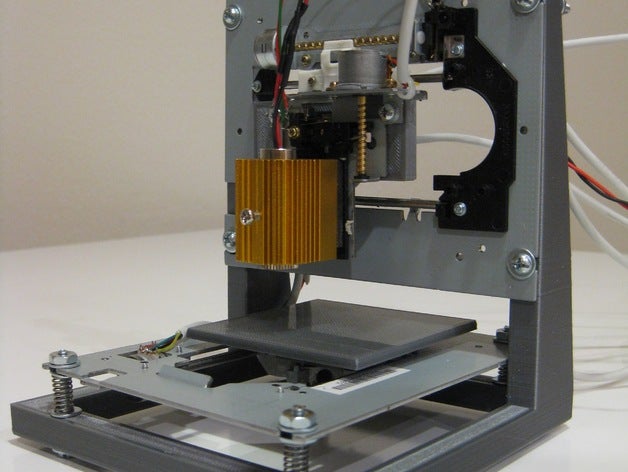 This is another practical application with plenty of educational value. Much like the drawing machine, this is a computer numerical control laser engraver.
CNC Laser engravers uses a laser to vaporize the surface of a work material, typically metal, wood, plastic, glass or various fabrics, to inscribe an image or a letter that is visible to the eye. Engravers are applied in many aspects of manufacturing.
CNC machines are perhaps the most widely used machine in the engineering and manufacturing industry. Most engineering students will come in contact with some sort of CNC machine at some point in their educational journey and even throughout their working careers.
CNC machines are seemingly simple machines doing very complex work. This project helps to understand the fundamental concept powering theses machines.
This project was created by PawArmy and can be found on Thingiverse.
5. Quadcopter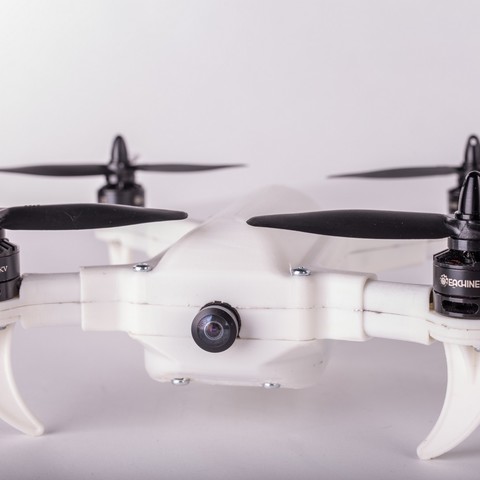 As an engineer, it is not often you will get to work on a project as interesting as this. This project is ideal for a first-year aeronautics engineer. It provides effective means for a student to learn the concepts of a flying machine.
Quadcopters skyrocketed in popularity over the recent years. There are many engineering companies founded on this very concept. These little flying objects can serve many different functions. Apart from the learning experience, they can be an exciting new gadget of exploration.
This is an open source Open DIY Project. It can be found on Cults3D.
6. Modular robot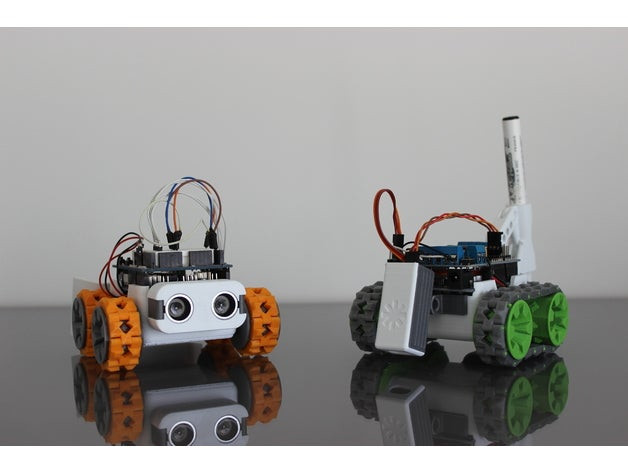 Another interesting project for a robotics major. This little rover is fun to build and equally entertaining have around. The parts can all be 3D printed aside from the electronics. This particular design requires no glue or fasteners.
The experience one may gain from this project is relevant to many real world applications, such as defense, space, as well consumer applications. It uses various cameras and sensors along with an onboard computer to navigate.
This project is fairly inexpensive to complete. With the world moving to more autonomous forms of vehicles and processes, this can be a real eye opener for those who want to get involved in the future.
This project can be found on Thingiverse.
7. Jet engine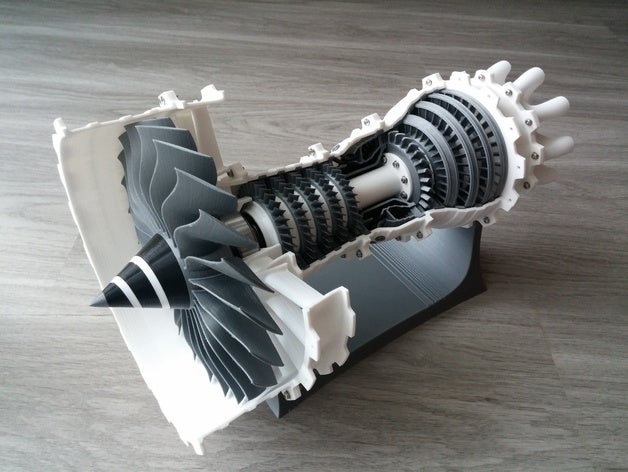 A jet engine for the aeronautics engineers. This is a fairly easy model to build. It may not be the best in term of practicality, or its ability to generate thrust. It does however contain all the essential parts of a jet engine: a fan, the core, housing the compressor, the combustion chamber with fuel injectors as well as turbine connected to a shaft and an exhaust.
The first jet plane ever produced was developed by German physicist, Hans von Ohain. The Heinkel HE 178 made its first test flight on August 27, 1939. Frank Whittle is officially recognized as the inventor of the first jet engine as he was the first to patent his work.
This project is by CATIAV5FTW. It can be found on Thingiverse.
8. CNC Router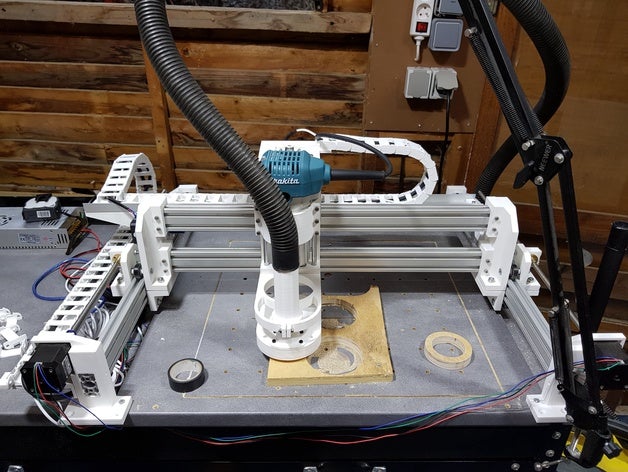 Here, we have the construction of a full fledge CNC router. Perhaps the most functional projects on this list. Routers are most commonly used in woodworking, but they're not limited to wood. Like the drawing machine and laser engraver, this router is controlled by a computer operating on a cartesian coordinate system with 3-axis of travel.
Completing this build will provide more training than one may expect to gain from an entire year in a classroom.
Though lacking the computer controls, which were than operated with cranks and levers, machines such as this existed since the 1800s. Commonly known as milling machines. The first milling machine is often credited to Eli Whitney.
This project was created by Topsie. It can be found on Thingiverse.
9. RC Airplane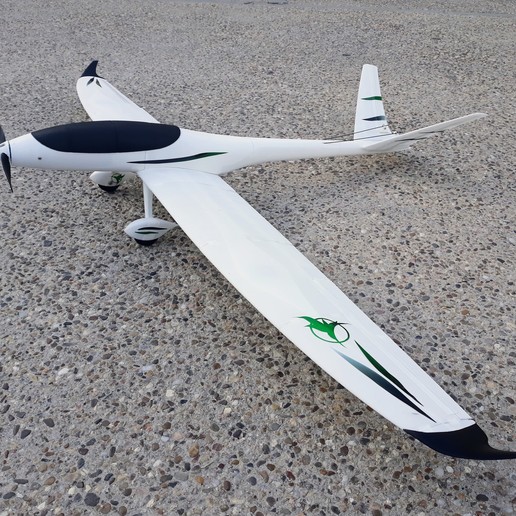 When the Wright brothers first venture to fly amongst the birds, they had no absolute certainty that they would succeed. At least now we know it's entirely possible. Thanks to their fantastic work.
For anyone entering the field of aeronautics today, starting off with a radio-controlled airplane is not such a bad idea. This facilitates the construction of a remote-control airplane to be 3D printed with a conventional FDM printer.
Many things must go right in order for a plane to fly. In terms of difficulty, this would rate a seven on a scale of one to ten.
This project can be found on cults3D.
10. Mechanical Phone stand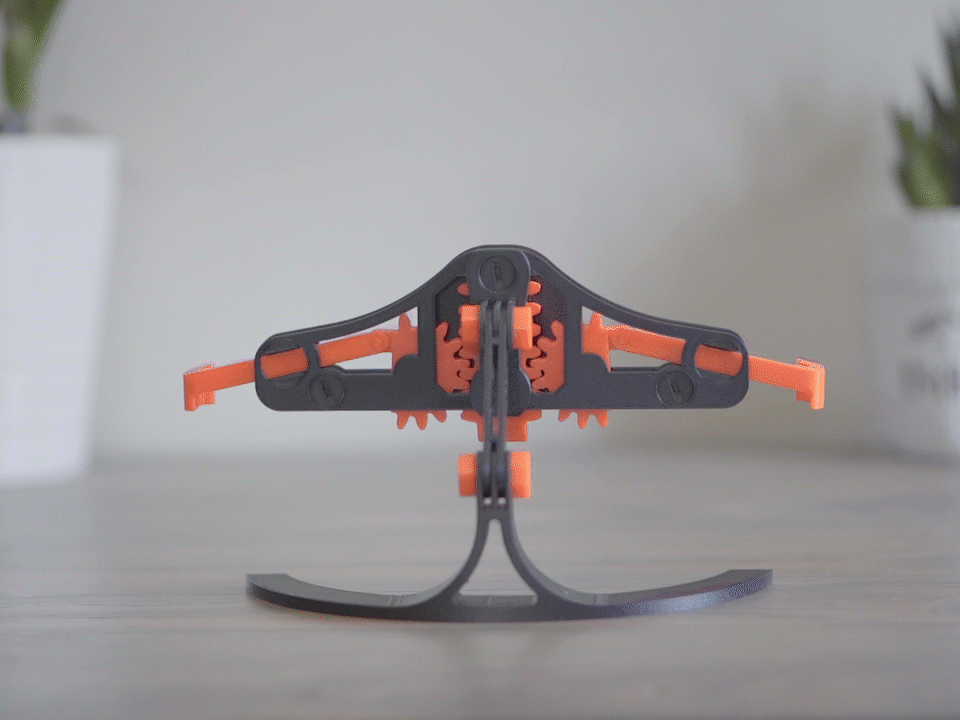 Perhaps more so then others, there are a great deal of mechanical systems to master as a mechanical engineer. Not to mention all the math associate with these concepts. A delight for geeks who loves math and complex problems. However, without hands on practical examples, one can only begin to imagine the true nature of these objects in the space around them.
This phone stand provides a great example of the application of these principles, albeit a relatively simple one. If nothing else, it is a functional item that can be put to very good use.
This project is by Arron_mollet22. It can be found on Thingiverse.
BONUS: 5 speed transmission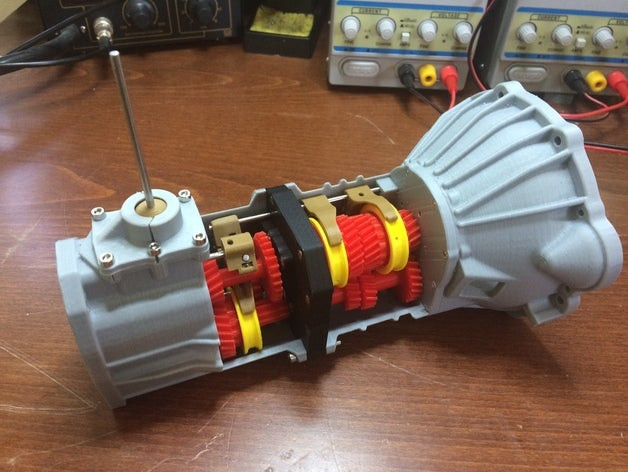 This model is a 5-speed manual transmission with all parts functioning as they would in the real-world model. This build is a continuation of the above Toyota 22RE 4-cylinder engine. It further expands the construction and operations of the internal combustion engines and continues on to demonstrate all the workings of the accompanying transmission.
For an engineer, this is only the tip of the iceberg. It takes most people many years to acquire the knowledge that completing these projects will provide. Educational tools like these are truly precious.